MAPS™ SS7 Protocol Emulator
(SS7/ISUP Protocol Emulation over TDM)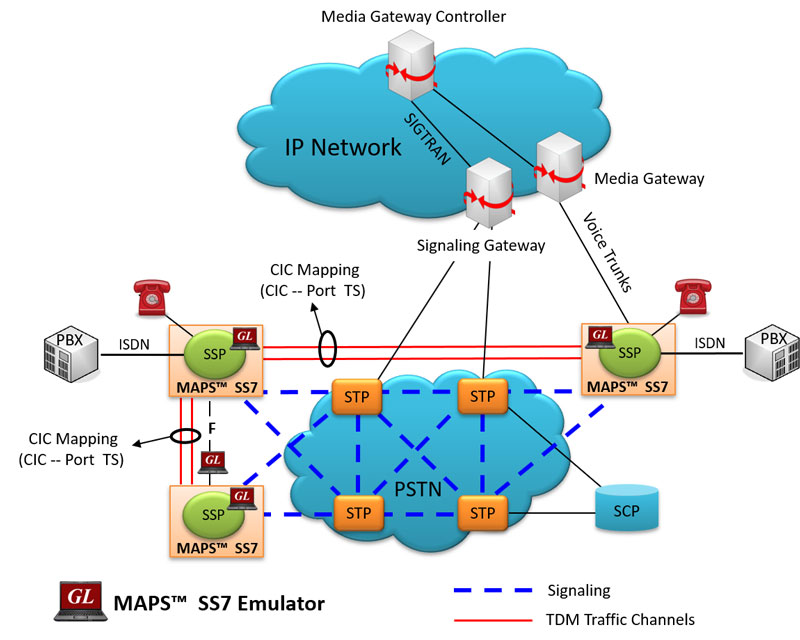 Background
SS7 (Signaling System Number 7) defined by the International Telecommunication Union (ITU- T) is a globally adopted protocol for out-of-band signaling systems.
The network elements involved in SS7 networks are SSPs (Signaling Switching Points), STPs (Signaling Transfer Points) and SCPs (Signaling Control Points). These elements ensure signaling integrity and availability even if one or more signaling links fail.
The SS7 network manages calls by identifying end-to-end addressing and from there controls all the routing judgments necessary for a seamless operation.
ISUP is a part of the complex signaling system SS7 that are used to set up and release calls through the PSTN. ISUP end-to-end signaling is transported directly over MTP3 or SCCP levels.