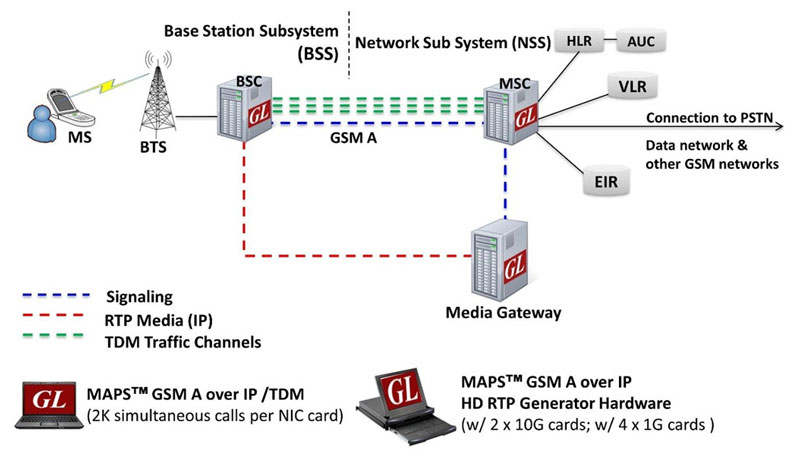 Background
GSM is a globally accepted standard for digital cellular communications. GSM stands for Global System for Mobile Communication and is an open, digital cellular technology used for transmitting mobile voice and data services. A GSM network is made up of multiple functional entities and interfaces that facilitate sending and receiving of signaling and traffic messages. It is a collection of transceivers, controllers, switches, routers, and registers.
The GSM network can be divided into following broad parts.
The Mobile Station (MS)
The Base Station Subsystem (BSS)
The Network Switching Subsystem (NSS)
The Operation Support Subsystem (OSS)
The MS and the BSS communicate across the Um interface, also known as the air interface or radio link. BTS and BSC will communicate across A-bis interface and The BSS communicates with the Network Service Switching center across the A interface.
At the MSC, the information is mapped across the A interface to the MTP Layers 1 through 3 from the BSC. Here the equivalent set of radio resources is called the BSS MAP. The BSS MAP/DTAP and the MM and CM are at the upper layers of Layer 3 protocols. This completes the relay process. Through the control-signaling network, the MSCs interact to locate and connect to users throughout the network. Location registers are included in the MSC databases to assist in the role of determining how and whether connections are to be made to roaming users.