Satellite Communications Test Tools
Overview
Satellite backhaul is most efficient for rural regions or remote areas where terrestrial links are scarce or expensive to deploy. Effective test tools are required for network management, monitoring, analysis and troubleshooting as the characteristics of satellite communications such as Variable channel characteristics, Propagation Delay, and Limited Bandwidth, present challenges and opportunities for the service provider.
A fully configured compact test system such as GL's Universal Test Platform, provides a wide range of test solutions for satellite based communications networks. Some of the important ones are discussed below.
Satellite Delay Measurement over Voice, T1 E1, Datacom, T3 E3, + Optical, and Ethernet Interfaces
Satellite Delay Compensation
Satellite Delay, Error, Jitter Simulation
Voice and Data Quality testing
Simulation of interfaces between Base Station to Core Network over All-IP, SONET/SDH, and T1 E1 medium
Satellite WAN Link - Simulation, Monitoring, and Troubleshooting
Centralized Network Monitoring
Test SATCOM network solutions for tactical and disaster management
Universal Test Platform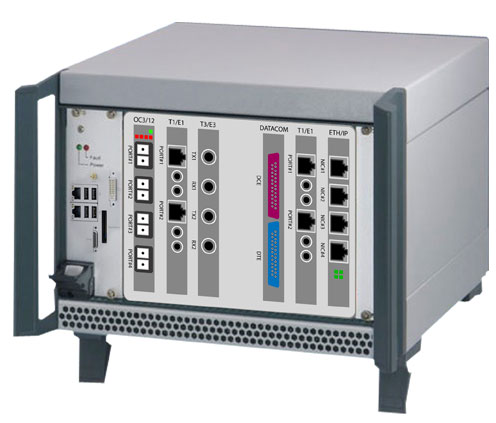 The Universal Test Platform accommodates 6 test modules. Each module can be controlled independently with user-configurable rates to accommodate required test features.
Ethernet / IP (10/100/1000 Mbps) Interfaces
Datacom Serial Interfaces (RS-232, V.35, RS-422/449)
Channelized and unchannelized T3 E3 and
Channelized and unchannelized OC-12/STM-4, OC-3/STM-1 Interfaces
Channelized and unchannelized T1 E1 Interfaces
Analog - RJ-11 2-Wire, FXO FXS, 4-Wire, PTT Interfaces
---
Echo Delay Measurement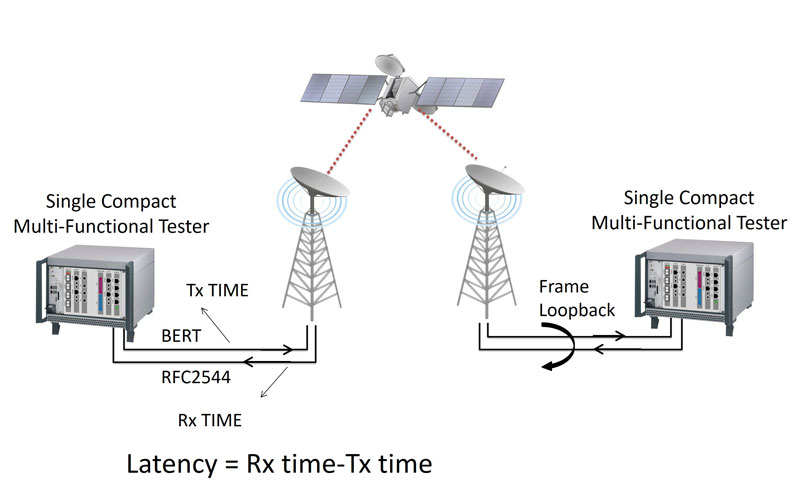 GL's sophisticated test tools provide capability for Satellite Delay Measurement over Voice, T1 E1, Datacom, T3 E3, & Optical Interfaces.
GL provides many tools to test and measure Echo canceller performance. Using the tools, user can test the echo cancellers or simulate the echo cancellation across the network to ensure error-free voice communications.
GL's Signaling and Traffic Emulation tools are widely used in the industry to emulate ISDN / SS7 / SIP networks in the lab, simulate delay, and error rates to measure real life performance of data applications.
Satellite Delay Measurement IP-based satellite mobile backhaul networks - these networks are characterized by the service level agreement (SLA). An Ethernet/IP tester used in satellite communications must support BERT, RFC 2544, and Y.1564 SLA tests at minimum.  GL's Ethernet Testers are precisely designed to handle these testing requirements.
---
Echo Delay Compensation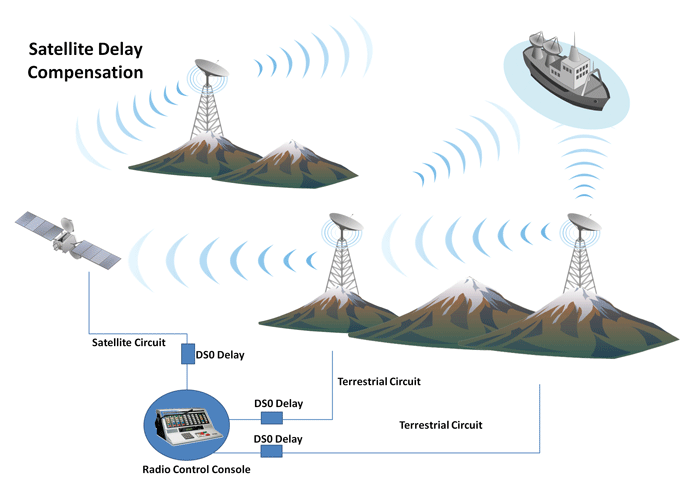 Test platforms for T1 E1 from GL can insert independent delays for each DS0 in each direction with increments as low as 0.125ms, and also receive an accurate measurement in milliseconds of the round trip circuit delay.
GL provides tools that permit delay and error simulation over TDM networks to assess voice, data, and video applications.
Network Delay Emulator application can emulate packet delays that occur over SONET/SDH carrying ATM/PoS traffic. It provides full duplex delay simulation for PoS and ATM based traffic from 1 ms to 500 ms, with incremental delays of 1 ms.  
Visit OC-3/STM-1, OC-12/STM-4, T3/E3 test platform for complete details.
GL offers a host of test solutions for simulation and testing of adding delays, errors, and other impairments over Electrical and Optical Ethernet networks.  They also allow the user to accurately emulate bandwidth, latency, loss and congestion.
---
WAN Link Emulators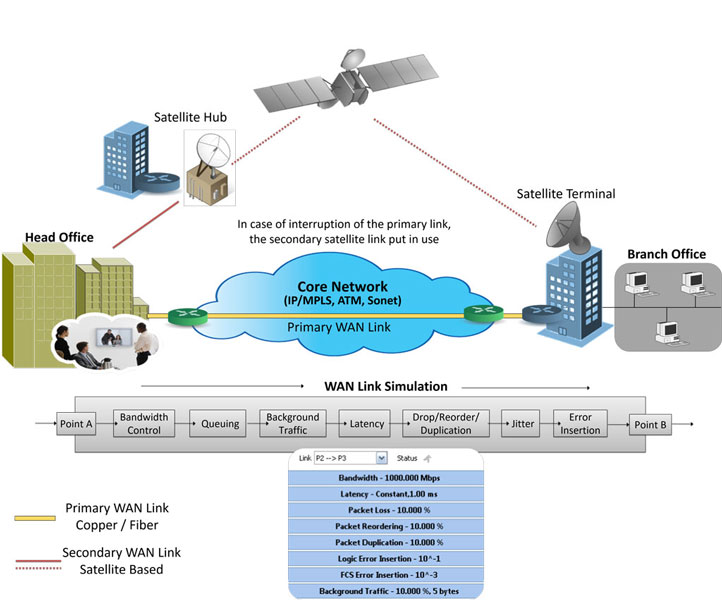 Application performance over WAN networks can be highly sensitive to bandwidth, latency, jitter, loss, and other WAN impairments. Testing these applications on the local network generally fails to identify critical issues that impact the end user experience.
GL provides a new generation of WAN Network Emulation appliances that make it simple and affordable to test applications in the lab under real-world conditions, ensuring smooth roll-outs of new applications and helping to optimize the performance of the applications for the end-users.
---
Hybrid Network Testing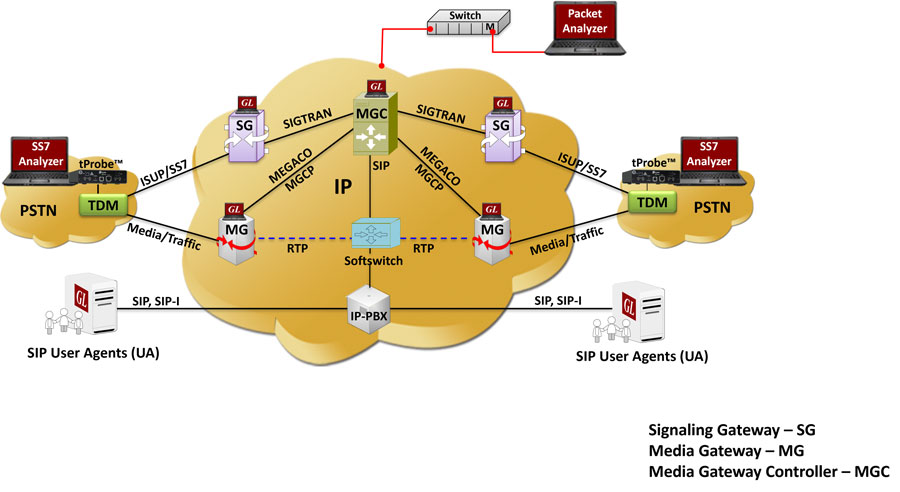 GL's Message Automation and Protocol Simulation (MAPS™) platforms can be used to simulate various elements in a hybrid TDM VoIP networks, and test interconnection of different networks, be it IP-IP, TDM-IP, or TDM-TDM.
A typical depiction of a hybrid TDM/IP network, and its components simulated by MAPS™ can be viewed in the figure above.
---
Centralized Network Monitoring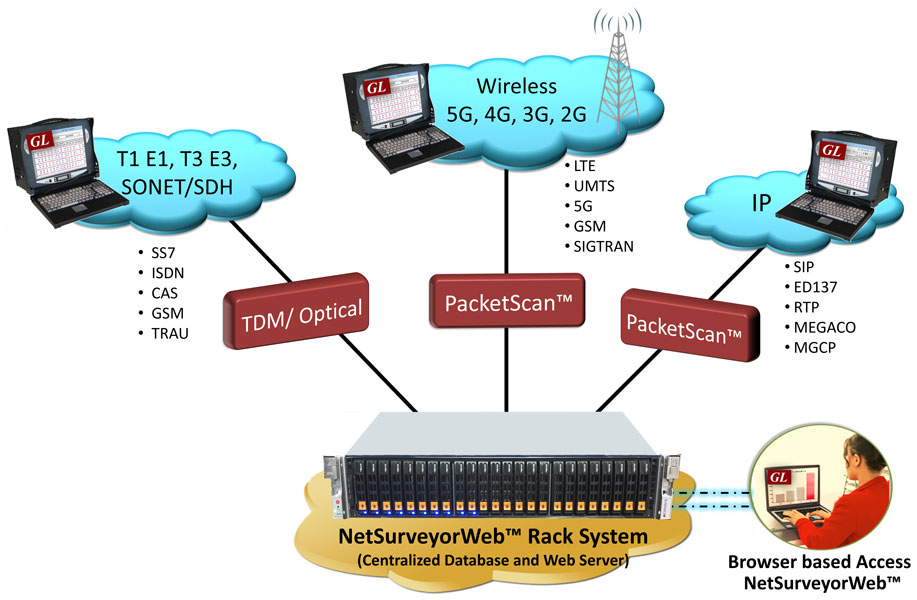 GL offers a variety of Protocol Analysis probes over TDM, IP, and Wireless networks that capture packets/frames, perform detailed analysis of voice band streams gathering QOS statistics such as ITU G.107 E Model MOS, along with detailed packet/frame statistics, such as total packets, reordered, duplicate and missing packet counts, gap, jitter, and delay measurements.
---
Voice Quality Testing (PESQ, POLQA)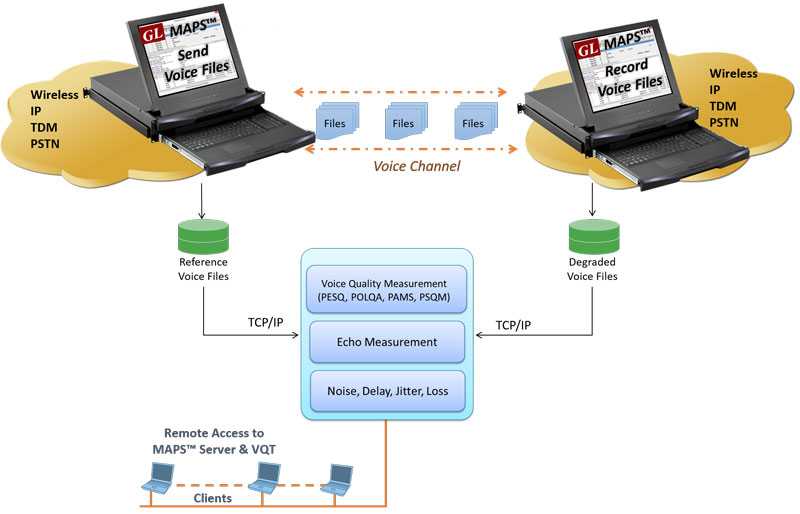 GL's Voice Quality Testing (VQT) software supports the next-generation voice quality testing standard for fixed, mobile and IP-based networks. The VQT measurements are performed on this voice traffic as per  ITU-T algorithms (POLQA, PESQ LQ/LQO/WB). The results are available in the standalone application as well as centralized web based application. Additional analytical results are displayed as part of the assessment such as MOS, E-Model, Signal Level, SNR, jitter, clipping, noise level, and delay (end to end as well as per speech utterance).
---
Video and Data Quality Testing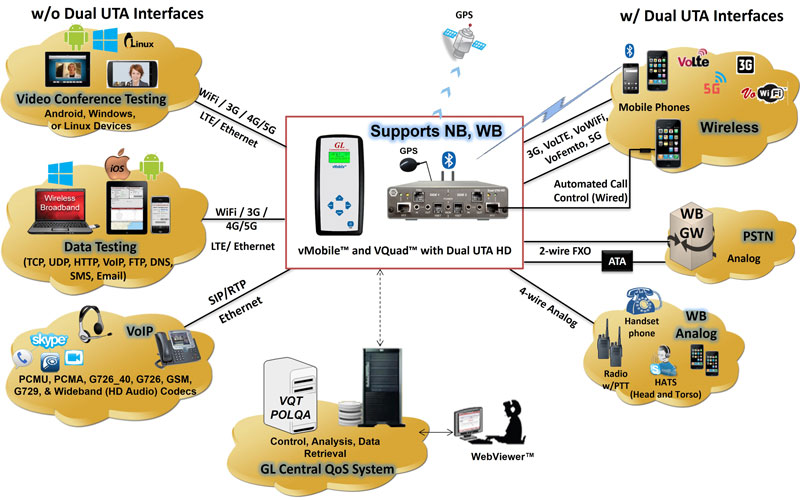 GL's Voice, Video, and Data Quality Test Solution provides this flexibility of connecting to and between any network, any service, and any interface. The VQuad™ software is used to automatically send and record voice, video, and data traffic from four different types of network (Quad refers to 4 network types: Wireless, VoIP, TDM, & Analog).  The VQuad™ uses a universal adapter such as Dual Universal Telephone Adapter (Dual UTA), Dual UTA HD, or VQuad™ Probe that provides multiple interfaces for connecting to any communication device on a network. The VQuad™ with any of the above hardware allows testing variety of networks, including Wireless (Bluetooth®, Wi-fi, 3G, 4G, LTE, PTT), VoIP, Analog, and TDM, practically allowing any end-point interfaces to be tested for voice, data, and video quality.