Network Test, Monitoring, and Surveillance Solutions
for TDM, VoIP, & Wireless Networks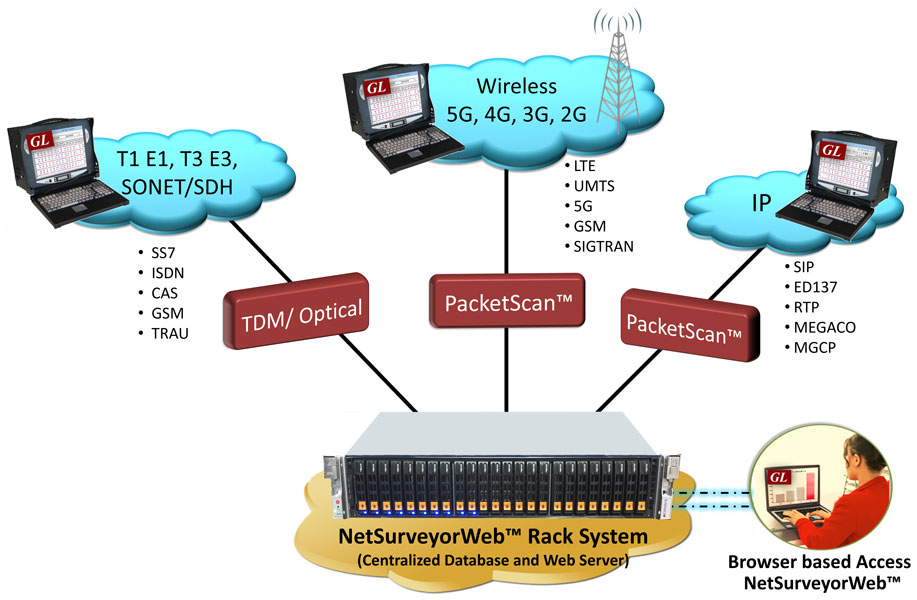 NMS features include a central database for historical and near real time data storage, a WebServer for "browser based" access to information. Records are stored into a relational database (Oracle, DB2, Sybase, Microsoft Access….) using ODBC. The web-based client NetSurveyorWeb™ connected to probes through a web server facilitates result display using a web interface.
For more information - please see Wireless Network Monitoring and Surveillance System (LTe, VoLTE, GSM, UMTS, and many others).