Newsletter: GL Enhances T1 E1 Analyzer Products and Software Ver 5.20
Welcome to GL's Newsletter covering the latest products, features, and enhancements to our versatile T1 E1 Analyzer Product line ver (5.20).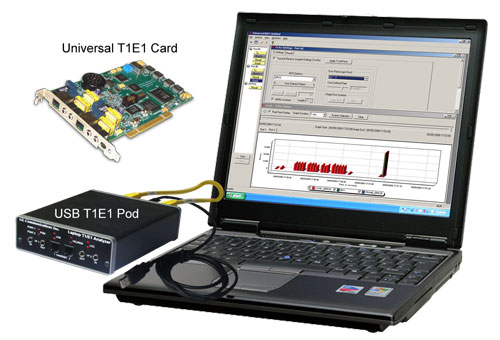 Enhancements introduced to the Protocol Analyzers:
GSM Protocol Analyzer

Our GSM real-time and offline protocol analyzer now supports decoding of proprietary 'Mobis' Interface (Motorola equivalent of the GSM A-bis interface). This includes messages between BSC (Base Site Controller) - BTS (Base Transceiver Station) and BSC (Base Site Controller) - PCU (Packet Controller Unit).

TRAU Protocol Analyzer & TRAU Traffic Playback

The Physical Link layer parameters in Statistics has been changed to include Device 3, Start/End Subchannels, Start/End Timeslots, Timestamp, Errors Code, Total sub channels and Timeslots per sub channel used.

SS7 Protocol Analyzer

Our SS7 Protocol Analyzer is enhanced to support decoding of INAP CS2 (Capability Set 2) as per INAP CS2: ITU recommendation Q.1228, and INAP CS2 (ETSI): EN 301 140-1 Specification.

Auto-connect Network Management messages are now available in the summary view, statistics, filtering, and search capabilities.

For comprehensive information on the product, please refer to Protocol Analyzers web page.
Enhancements introduced to the Window Client Server Application:
Acoustic Echo Path Simulation using Dynamic DSP Operations

The application has been enhanced with Scripted DSP commands that provide the ability to specify a sequence of digital signal processing steps to be performed on incoming and/or outgoing timeslots. The WCS DSP Operation module allows real-time as well as offline testing using DSP commands to perform functions such as Amplification/Attenuation, Delay, Filter, File Tx/Rx, Logical Operations etc.

Complex echo paths and complex block diagram operations can be easily simulated using the following functions: sum, invert, filter, delay, amplify, attenuate, bxor, bor, brev, bnot, band, infile, outfile, white noise, tone, dual tone, phase shift, dtmf digits, mf digits, mfcr2 digits, power monitor, signaling bits monitor, const, bytes, and many other operators.

In addition to the above, there have been many minor modifications and bug fixes to the T1 E1 Software. For more details, please refer to the link what's new in the current version web page.

Back to Latest News Page