Press Release: GL Announces Satellite Channel Test, Simulation, and Measurement Products at Satellite 2008!
Gaithersburg, Maryland, USA - February 21, 2008 - GL Communications Inc., announced today its Satellite Channel Test, Simulation and Measurement products at Satellite 2008, a leading conference and exhibition for the satellite communications community. Speaking to the media, Mr. Vijay Kulkarni, CEO of GL Communications Inc. said, "GL offers test tools to analyze and simulate satellite channels across various interfaces. These include Analog 2-Wire, Analog 4-Wire, Ethernet, T1, E1, IP, T3, E3, OC-3 / STM-1, and OC-12 / STM-4". He added, "The applications include: Testing GSM backhaul over satellite, BER testing across all satellite gateway interfaces, Satellite delay and error simulation, Voice quality testing, Round-trip and one way delay measurement, Echo simulation and echo cancellation testing".
Mr. Kulkarni, specifically mentioning about GL Communications presence in the event said, "GL Communications Inc is located at Booth #734 at the Washington Convention Centre, Washington DC with their Satellite Channel Test, Simulation, and Measurement products and services on display. And told this would help the conference delegates to appreciate the latest in Satellite Testing Solutions".
GL's latest Satellite Channel Test, Simulation, and Measurement products at Satellite 2008! include:
Testing GSM backhaul over satellite:
Increasingly popular and cost-effective for mobile services in remote locations
Test TRAU frame alignment and handoff in satellite backhaul application
Synchronization testing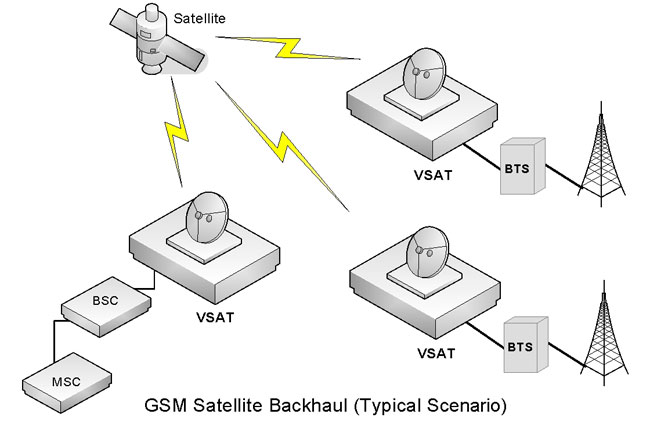 Satellite Delay and Error Simulation:
Simulate propagation delay across many interfaces (see Figure 2)
Simulate errors
Measure Propagation delay:
One way digital delay with microsecond accuracy one way analog delay
Plot satellite delay variation with time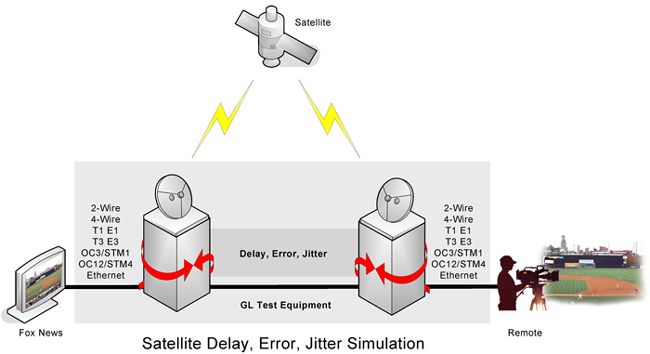 Simulate echo:
with USB T1 E1 Analyzer or HD T1 E1 Cards
with Analog interfaces
Clock measurement:
measure clock drift as function of time
For more information about GL's complete line of products,
Contact:

Shelley Sharma
Phone: 301-670-4784 ext. 114
E-mail: info@gl.com

Back to Press Releases Index Page