Ultra-Portable Equipment for Testing Radio Voice Quality
Welcome to the latest issue of GL's Newsletter providing insight into our voice quality testing solution for radios using the ultra-portable handheld device – vMobile™.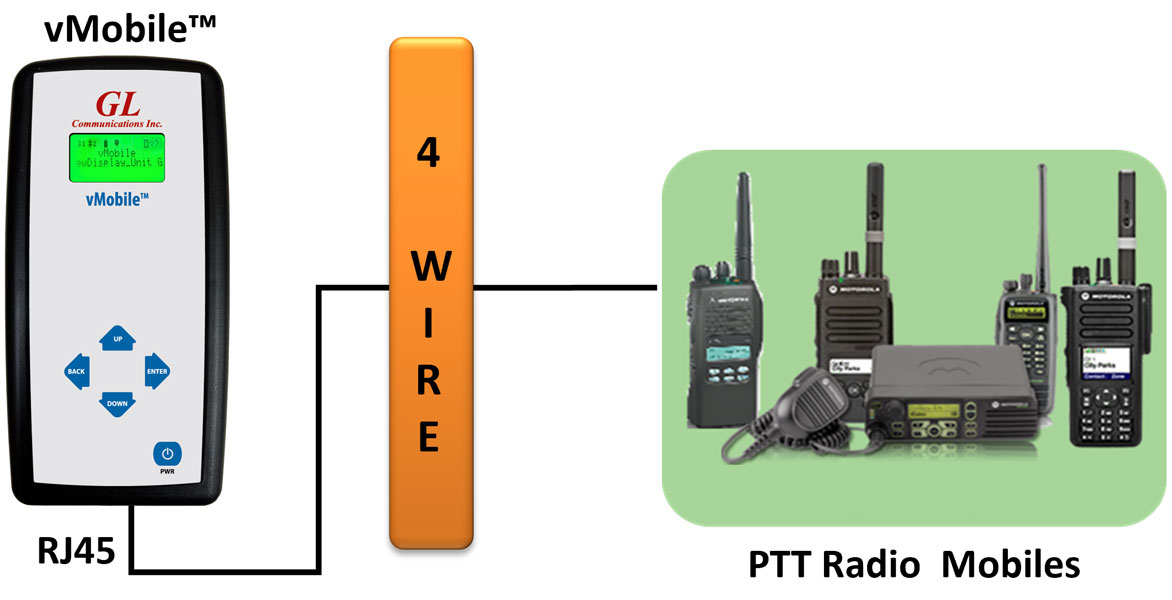 Overview
Push-to-Talk (PTT) radios have evolved from analog radios to digital 2-way radios. Even more recently PTT over Cellular services offers end users a more affordable and efficient two-way radio solution. Rigorous testing is critical for all communications equipment serving public safety, military, aerospace, and several other industries. Test tools must provide reliable measurements of user experience for those who rely on critical voice communications radio networks.
The vMobile™ is a handheld ultra-portable device that brings true mobility to voice and data quality testing for wireless devices (any mobile phone or radio), changing the way automated drive and walk testing is performed. It is simple to set up and conduct simultaneous voice and data quality tests to benchmark the performance of any type of telephony device.
The vMobile™ can interface with mobile phones via wireless Bluetooth or mobile radios via wired headset for voice quality testing. When connected to a mobile radio, fully automated PTT operation is available within the vMobile™ automated scripting. In addition, the vMobile™ 4-wire analog interface replaces any analog headset for any device.
Connect to any mobile radio as an analog headset or replace an analog headset to the device
Connect to any mobile phone via wireless Bluetooth headset
Fully automated testing including control of device and performing voice quality analysis
Supports GPS along with GL's Indoor Tracking System (ITS) for automated drive and walk testing
GL's ITS functionality supports plotting voice quality results when GPS is not available (for instance indoors). The ITS directly plots the results on a user provided floorplan or map.
Key Features
Connect to any radio via wired headset
Supports fully automated operation including voice and enabling PTT
Measure One Way Delay, PTT Audio Connection Delay time, PTT Grant Tone Delay time on Radio networks
Automated and hands-free testing
Supports Voice Quality Testing using POLQA (ITU-P.863) and PESQ (ITU-P.862) algorithms
Supports several audio metrics including Signal and Noise levels, power, frequency, and Audio Dropout analysis
GPS and ITS for drive and walk testing
Access all results via a web browser (GL WebViewer™) and view results on Google Maps. Generate custom reports

Back to Newsletter Index Page