Handheld Portable IP/Ethernet Tester
Remotely control Multi-Users, Multi-Devices deployed at Multi-Location via browser access
Brochure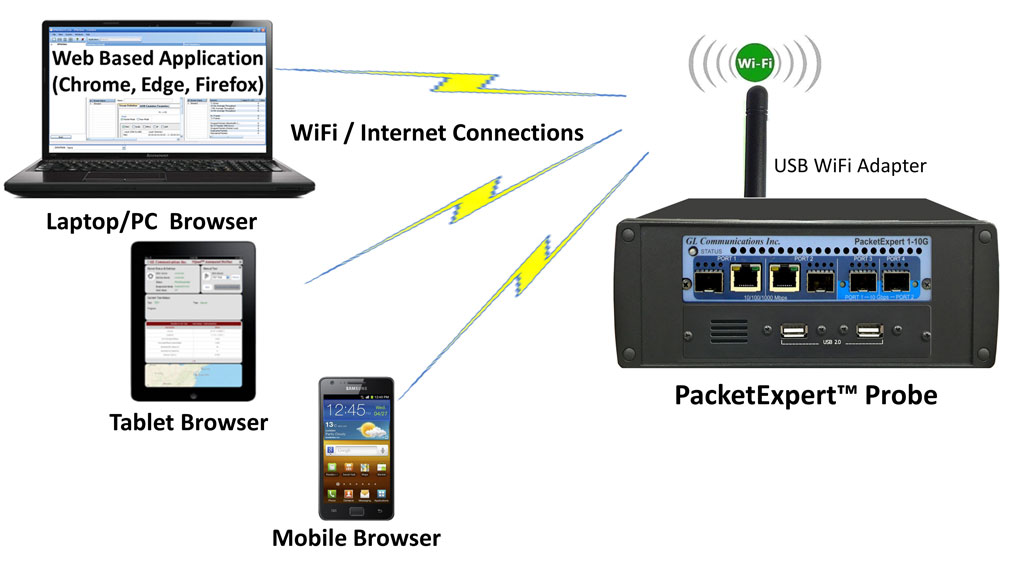 GL's latest PacketExpert™ Probe is an all-in-one self-contained test instrument which includes Packet interfaces combined with the PC in one single box. The comprehensive Probe unit is designed for easier portability and thus convenient for field testing.

PacketExpert™ Probe forms a portable solution with web server installed and running on the NUC mini PC included along with the hardware unit within the probe. The PC interface on the rear panel includes - USB 2.0 or 3.0 ports, GigaBit Ethernet port, HDMI, along with 256 GB HDD, 8G memory, i3/i7 NUC, and Windows® 10 64-bit OS. External USB based Wi-Fi adaptor can be plugged to the USB 3.0 ports on the rear panel provides wireless connectivity. The tests and the configurations of the hardware can be controlled remotely using any browser-capable (Chrome, Edge, Firefox) devices such as desktops, table PCs MAC systems (Mac, iPhone, iPad) or PDAs.

The test tool supports multiple functionalities –
Centralized Web Application controlling mTOP™ Probes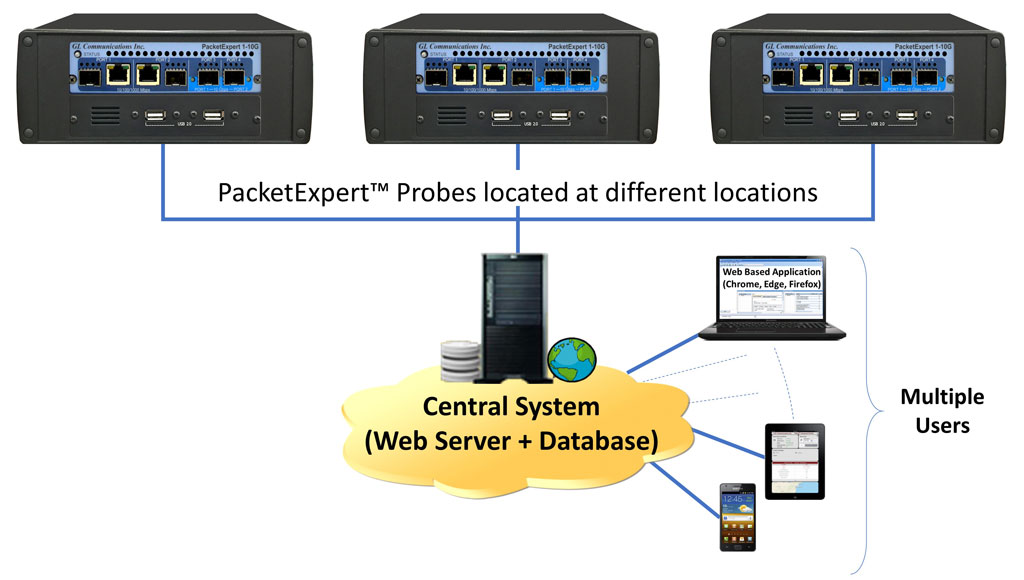 As depicted in the centralized test scenario, multiple mTOP™ probe units deployed at different locations are all connected to the central system. The central system comprises of web server, and a web-based application, to facilitate remote access through web browser clients. Multiple users can access the web server located at central system via browser application controlling multiple mTOP™ probes located at different locations.

The active/idle status of the probe, test running on the hardware, ports configured for the test and all the probe related details are logged in the web server. The user can stop the running tests, change the configurations, and rerun the tests and also view the test results/statistics in the browser application, thus controlling the mTOP™ probe remotely.
Test Automation with REST APIs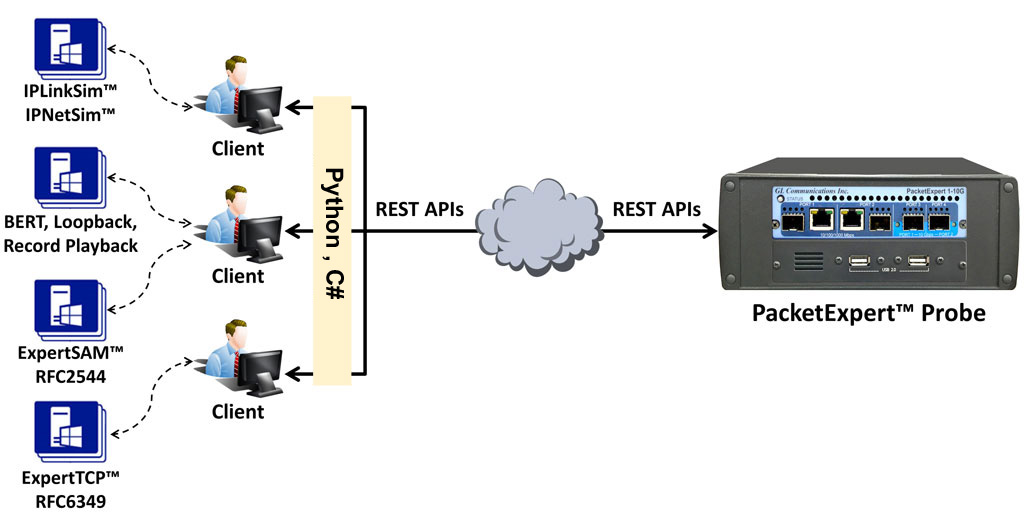 As depicted in the test scenario, the mTOP™ Probe with PacketExpert™ USB hardware and Web server running on the NUC mini PC acts as REST Web Service Server. Command line Interface (CLI) support allows remote controlling using Java, Python, C#, and other clients.

Web service uses REST APIs which are based on URLs and the HTTP protocol and use browser compatible JSON for a data format. The clients directly communicate with the server and controls mTOP™ Probe using high-level REST APIs. APIs uses HTTP requests to GET, PUT, POST and DELETE data. Web server receives the HTTP requests from clients and executes the tasks as per the request and sends back the response to the client in JSON format.

Different clients (Java, Python, C#,…..) can connect to single mTOP™ Probe (Web server) to run any functions (BERT, Loopback, RFC2544, Record Playback, WAN Emulation, Multi-stream Traffic Generation and Analysis), using the REST APIs, permitting complex real-time test scenarios.
Buyer's Guide
Resources