Newsletter: GL Enhances ISDN, SS7, Frame Relay, & ATM Protocol Analyzers
Welcome to another October 2009 issue of GL Communicationsí Newsletter providing information on the latest enhancements introduced to our ISDN, SS7, Frame Relay, and ATM Protocol Analyzers.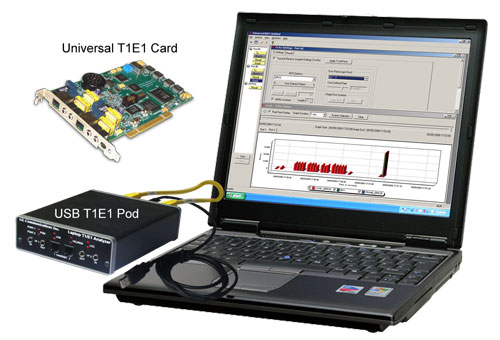 Overview
GL carries a wide array of Protocol Analyzers for TDM, Wireless, and Packet networks. Based on a uniform architecture with identical features and functions, they can be used flexibly for a wide variety of applications, including
as independent standalone units for simple protocol interface analysis
as remote or offline analyzers
as "probes" integrated with network monitoring systems
as network elements for advanced traffic collection and processing
Typical examples include, continuous recording of protocol exchange on an SS7 interface, limited only by hard disk or network storage space; or triggering, collecting and filtering for unique subscriber information and relaying such information to a back end processor; or collecting CDR information for billing.
Enhancements to the Protocol Analyzers:
ISDN allows voice, data and video to be transmitted simultaneously and with end-to-end digital connectivity.
GLís ISDN analyzers have been enhanced to support new protocols DASS2 and DPNSS
Traditionally voice and signaling were carried on the same circuit. SS7 separates the voice and signaling paths and permits faster and more reliable connections.
GL's SS7 analyzer has been enhanced to support SS7 UK protocol standard. Also the IUP (BTUP) decoding layer has been updated. This also includes Call Trace implementation for BTUP
GL's Frame Relay Protocol Analyzer can be used to analyze and decode frames conforming to Q.921, Q.922, LAPF, Frame Relay Forum standard - FRF.12 and FRF.15, Multiple Protocol Encapsulation, LCP RFC1661, Q.933 SVC and LMI SNAP, PPP, IP, SMTP, POP3 and so on.
The Analyzer has been enhanced to decode the FRF.12 and FRF.15 fragment that supports both UNI-NNI fragmentation and End-to-End fragmentation. In case of End to End fragmentation, branching has been done on the NLPID value to decode the fragmentation layer. In case of UNI and NNI fragmentation, the frame starts with the fragmentation header, followed by the Frame Relay header. First the fragmentation header will be decoded after that Frame Relay header will be decoded. If there is no fragmentation header then only Frame Relay Header will be decoded

The Stream Interface Selection option has been updated to add/delete MFR bundles and frame relay links. In addition, multiple cards can be selected to capture the frames simultaneously in a single instance
GL's ATM Analyzer is used to analyze and decode different ATM protocols like AAL2 Protocols (CPS-SDU, SSSAR-SDU, and SSCS), AAL5 (CPCS), and UNI across U plane and C plane of UNI and NNI interface.
The analyzer has been enhanced to support decoding of OAM and IP payload over ATM
For comprehensive information on the analyzers, please refer to Protocol Analyzers web page.

Back to Latest News Page