Newsletter: GL Announces VQuad™/VQT, T1E1/T3E3 USB Analyzer, and Packet Products
at CTIA Wireless 2010
Welcome to a March issue of GL Communications' Newsletter providing information and insight into our VQuad™/VQT, USB T1 E1 Analyzer, T3 (DS3) E3 T1 E1 Ethernet Analyzer and Packet Products.
Join GL Communications Inc. at booth #3760, Las Vegas Convention Centre at CTIA Wireless 2010!
From March 23-25, at Las Vegas, USA, for demonstrations and discussions.
Voice Quality and Call Failure Testing over All interfaces
GL's VQuad™ along with the Dual UTA makes assessing Voice Quality between and within differing networks easy, portable, and convenient. The system provides all necessary capability for automatic measurement of Voice Quality and QOS for any desired network including Wireless, VoIP, Analog, and TDM.
VQuad™ along with the Dual UTA and T1/E1 hardware modules supports several network interfaces including Mobile Bluetooth®, 2-wire Analog FXO, VoIP SIP, T1E1 PRI/CAS, 4-wire Analog, Mobile Headset, 4-wire Phone Handset, and VoIP Softphone. With so many available interfaces, the VQuad™ solution can connect to many different networks and equipment such as Mobile, PSTN, ATA, M/G, T1/E1, VoIP, WiFi, and WiMAX.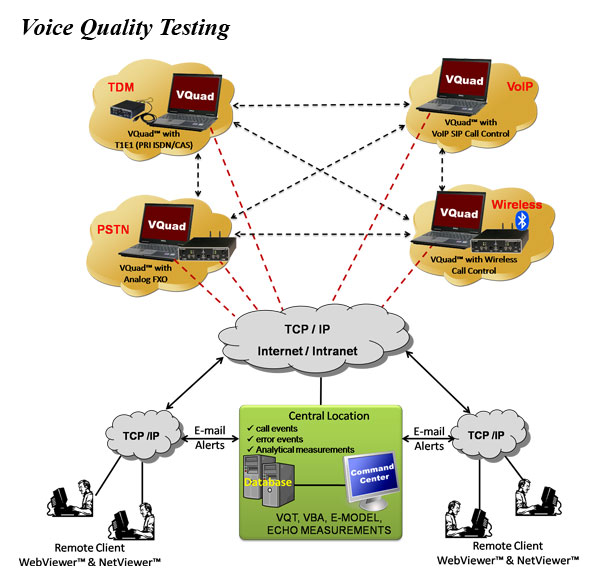 The VQuad™, coupled with the VQT PESQ and VBA analytical tools provides a solution for generating calls and analyzing voice and delay over the established call. The complete GL solution provides full automation of the test scenario with all results/measurements/events transferred to a central database. The results are accessed using the web based WebViewer browser. The WebViewer can query the central database results for both analytical and graphical views as well as display statistics and Network Status. The WebViewer can also remote access all nodes associated with the GL solution for configuration and operational control.
For comprehensive information please visit Complete Voice Quality Solutions webpage.
TDM Testing Solutions
USB T1 E1 Analyzer


Complex T1 E1 testing just got simpler with GL's new portable USB based T1 E1 analyzer!

GL's USB based T1 E1 Analyzer is the world's most powerful, full featured, and complete BERT, voiceband, data, signaling, and protocol analyzer on the market. It can perform analysis and emulation of various signal types including voice, digits, and tones; various protocols including HDLC, ISDN, SS7, CAS, Frame Relay, GSM, GPRS, CDMA, and UMTS. It is capable of T1 or E1 PCM signal visualization, capture, storage, analysis, and emulation. In addition, convenient features are available like portability, USB friendly interface to a PC, remotability, and scripting.

For comprehensive information please visit USB T1 E1 Analyzer webpage.

T3 (DS3) E3 T1 E1 Ethernet Analyzer


World's smallest T3 (DS3) /E3, T1/E1 and Ethernet Analysis platform with dual data stream capture capability!

GL's newest T3 (DS3) E3 T1 E1 Ethernet Analyzer Pod is one of the smallest and lightest (weighing only 1.75 lbs) analyzer units in the world. The pod when connected to Notebook PC is capable of capturing two full T3 (DS3) / E3 data streams, dropping and inserting T1 or E1, full Ethernet analysis, and HDLC, ATM, FR, and PPP Analysis. GL's T3 E3 T1 E1 Ethernet Analyzer can also be used in conjunction with GL's Laptop T1 / E1 analyzer for individual T1 (DS1), E1, DS0, and analog analysis.

For comprehensive information please visit T3 (DS3) E3 T1 E1 Ethernet Analyzer webpage.
VoIP Analysis and Simulation Products
GL's VoIP and IP products generate / analyze thousands of calls / traffic simultaneously with traffic types such as frames, packets, voice files, digits, video, tones, noise, and fax using G.711, G.729, AMR, EVRC, GSM and a range of other codecs. Additional features include visual analysis, real-time listening, and recording.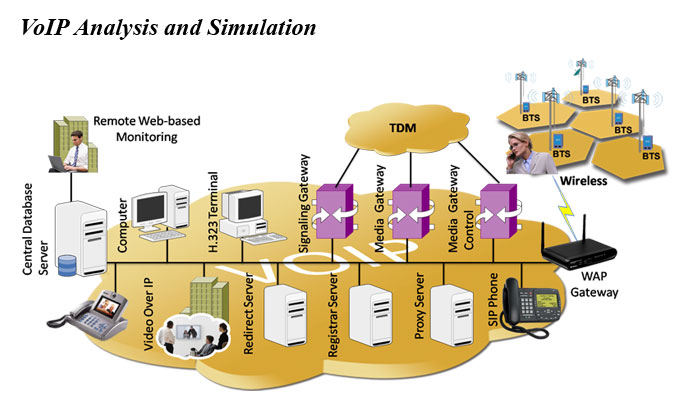 PacketScan™ – Capture live VoIP traffic, visual analysis, call QOS with E-model based MOS & R-factor scores


PacketGen™ - High-density VoIP call generation with traffic for load testing, stress testing


PacketCheck™ - Ethernet performance analysis for 10Mbps, 100Mbps and 1Gbps


IPNetSim™ - Simulates all real-time conditions in IP network; generates impairments (latency, packet loss, jitter) on a per call basis or throughout entire network


MAPS™ for VoIP - Scripted protocol simulation and conformance test tool MGCP, SIP, and MEGACO
For comprehensive information please visit VoIP Analysis and Simulation webpage.

Back to Latest News Page