Press Release: GL Introduces Analog Test Set with Voice Quality Assessment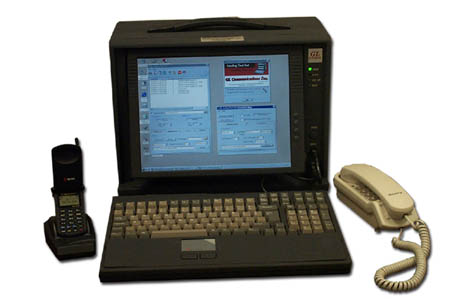 Cost-effective New Test Product Provides Most Accurate, Comprehensive Results

Gaithersburg, Md. - December 17,2001 - GL Communications Inc. today announced a milestone in communications industry efforts to monitor and improve voice quality over wireline and wireless networks. The company is now offering a unique new Analog Test Set (ATS) with Voice Quality Assessment (VQA) that is more comprehensive, more accurate and easier to use than any other analog test equipment available. GL Communications is a leading provider of PC-based telecommunications test, analysis and simulation products.
Developed in response to industry requirements for an efficient and precise method of testing voice quality in ATM networks, Frame Relay, the Public Switched Telephone Network (PSTN), wireless networks and IP environments, ATS provides an analog two-wire interface (RJ-11) or optional four-wire cellular phone interface along with all of the measurement and analysis tools required to assess voice quality. This is especially critical in competitive markets such as the wireless industry, where 83 percent of those recently surveyed by Strategic Policy Research cited voice quality as a limitation of wireless communications.
One of the major advantages of ATS is its ability to run automatically, sending and receiving voice files and ensuring objective, comprehensive analysis of thousands of calls, 24 hours a day. Once the voice files are collected, GL Voice Quality Assessment runs three widely-respected algorithms simultaneously and gives results in graphical and tabular formats. ATS provides exact measurements and shows trends in voice quality of both incoming and outgoing calls. The tool's ease of use, flexibility and automatic testing option require fewer customer resources and supply more dependable, economical, objective measurements than human testing can provide.
'We are leveraging our 15 years of experience, technology expertise and the feedback from our many customers to offer a tool that improves on any other offered in the marketplace today,' said Vijay Kulkarni, president and CTO of GL Communications. 'We believe our ATS product will optimize the voice quality assessment process and enable our customers to provide superior service to their subscribers.'
---
About Analog Test Set with Voice Quality Assessment
The GL Analog Test Set may be connected to any U.S. or European PSTN, and the user can employ a user-friendly graphical user interface (GUI) to place calls to any desirable number, as well as to answer incoming calls. ATS can be configured manually to send and record voice files or configured to automatically send and record a multitude of voice files for use with the VQA algorithms.
Accessed through the ATS, the GL VQA utilizes three widely-accepted algorithms to perform voice comparisons - the Perceptual Analysis/Measurement System (PAMS) per Rec. P.800; the Perceptual Speech Quality Measurement (PSQM) per Rec. P.861; and the Perceptual Evaluation of Speech Quality (PESQ) per Rec. P.862. PAMS predicts/measures overall subjective listening quality (a human's perception of quality) without requiring the expense of actual human testing, while PSQM predicts/measures the overall subjective quality of speech codecs. PESQ, which embodies the latest, most advanced algorithm techniques available today, provides an objective measurement of subjective listening tests on telephony systems. A user-friendly, automatic mode of the VQA execution is also included.
GL ATS provides support for NT, Windows 98 and 2000 operating systems. The innovative product met high performance standards during customer usage tests and is available immediately.
---
About GL Communications Inc.
Founded in 1986, GL Communications Inc. is a leading supplier of rigorous,
PC-based test, analysis and simulation equipment to the telecommunications industry. The company offers a wide range of products and services designed to aid the telecommunications engineer working in a research and development environment.
If you are looking for additional voice quaility assessment solutions,
please visit GL's Voice Quality Testing page to learn more.

For more information on
For general information on
GL's PC-Based T1/E1/T3 test, analysis and simulation products
Visit www.gl.com.
Contact:
Shelley Sharma
Phone: 301-670-4784 ext. 114
E-mail:
info@gl.com

Back to Press Releases Index Page