Protocol Analysis for Wireless and IP Networks
GSM, GPRS, UMTS, SIGTRAN, LTE, Diameter, & IP Protocols
Brochure
GL Communications offers a wide range of centralized monitoring and testing technologies for Wireless and IP Networks.
GL's PacketScan™- All IP Protocol Analyzer supports monitoring all 2G, 3G and 4G wireless communication protocols such as GSM, GPRS, UMTS, SIGTRAN, LTE, and Diameter, in addition to IP protocols such as SIP, MGCP, MEGACO, Skinny, and H.323.
PacketScan™ cellular protocol analyzers support analyzing signaling across multiple technologies (Mobile, IMS, LTE, SIGTRAN, VoIP, etc.). Monitor calls progressing through advanced 3G or 4G networks from a central location, along with the powerful and customizable reporting tools.
Packet Data Analysis (PDA) is an outstanding tool for live monitoring of signaling and traffic over IP. Packet Data Analysis (PDA) is distributed with GL's Packet Analyzers, allowing users to monitor live IP networks including capture, analysis, and reporting of every call in detail. Supported protocols include SIP, MEGACO, MGCP, H.323, SCCP, RANAP (UMTS IuCS), and GSM A. It can capture IP packets over different transmission lines, including IP, T1, E1, T3, E3, and OC-3 STM-1 / OC-12 STM-4. PDA then processes the captured packets, identifies, and segregates calls based on signaling and traffic parameters.
Common Features
Advanced filtering and search based on any user selected protocol fields
Any protocol field can be added to the summary view, filtering, and search features providing users more flexibility to monitor required protocol fields
Trigger intelligent actions based on signaling, and traffic conditions
Support for Multi-technology, Multi-protocol
Displays Summary, Detail, Hex dump, Statistics, and Call Detail Views.
Detailed View

Displays decodes of user-selected frames from the Summary View
Provides options to display or hide the required protocol layers
Contents of this view can also be copied to clipboard.

Hex dump View displays the frame information in HEX and ASCII format, the contents of this view can also be copied to clipboard.
Statistics View displays statistics based on frame count, byte count, frames/sec, bytes/sec etc for the entire capture data.
Call Detail View displays called/ calling number, released calls, call status, & more.
Provides a consolidated interface for all the important settings required in the analyzer. All the configuration settings done in any of these options can be saved to a file, loaded from a configuration file.
Allows the captured frames to be saved to a trace file using different conventions such as user-defined prefixes, date-time prefixes, total number of files, file size, frame count, or time limit.
Supported on Windows® XP and Windows® 7 (32 bit and 64 bit) OS.
Provides scalable, centralized, real time, end-to-end network visibility and trouble-shooting capability
Supported Protocols
GPRS Gb and Gn Protocol Analysis over IP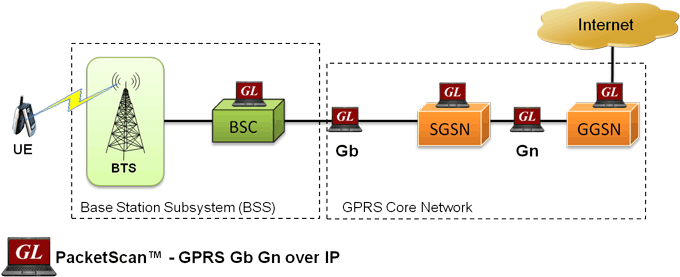 Decode and analyze signaling and user data protocols over Gb and Ga/Gn interfaces.

Provides details about routing area update, PDP activation, and traffic patterns in the network.

See Protocol List for more details.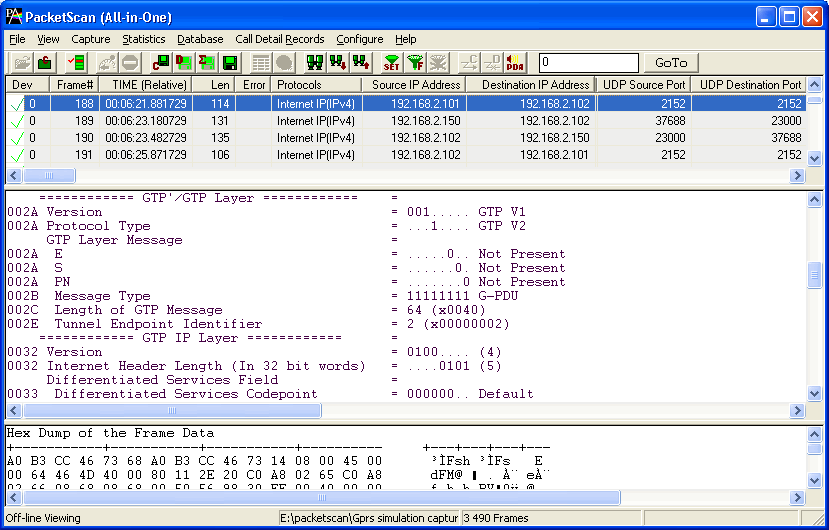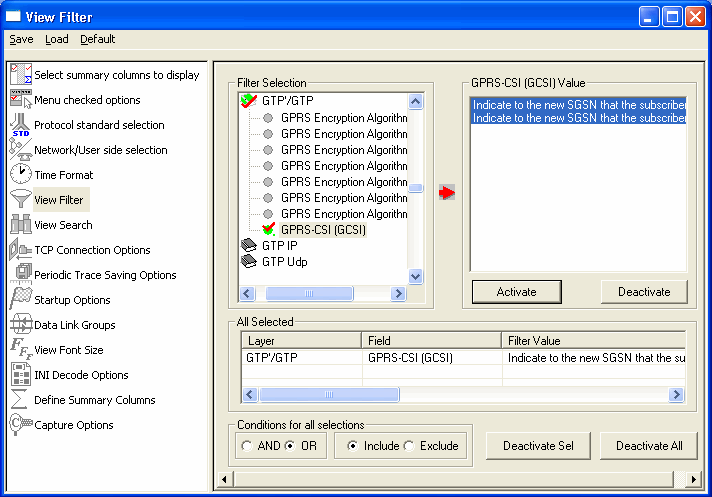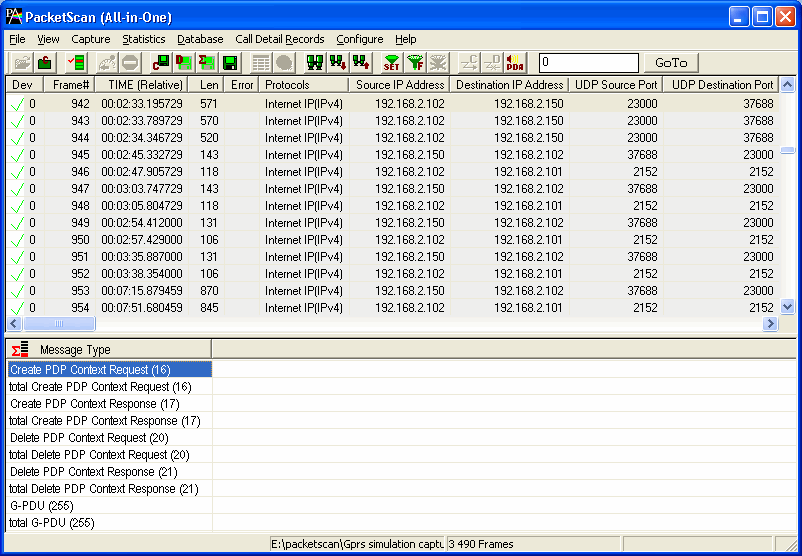 UMTS IuCs and IuPs Protocol Analysis over IP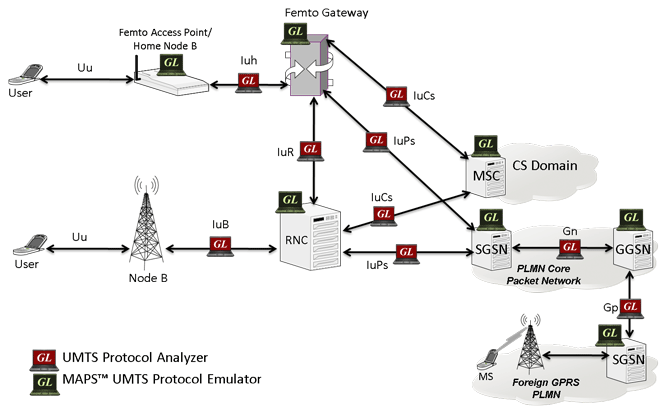 Test RNC, MSC, Home NodeB (HnB) and Home NodeB Gateway (HN GW) entities.
Decode and analyze different control plane protocols i.e. NBAP, RNSAP, RANAP and more over IuCS, IuH, and IuPS interfaces

See Protocol List for more details.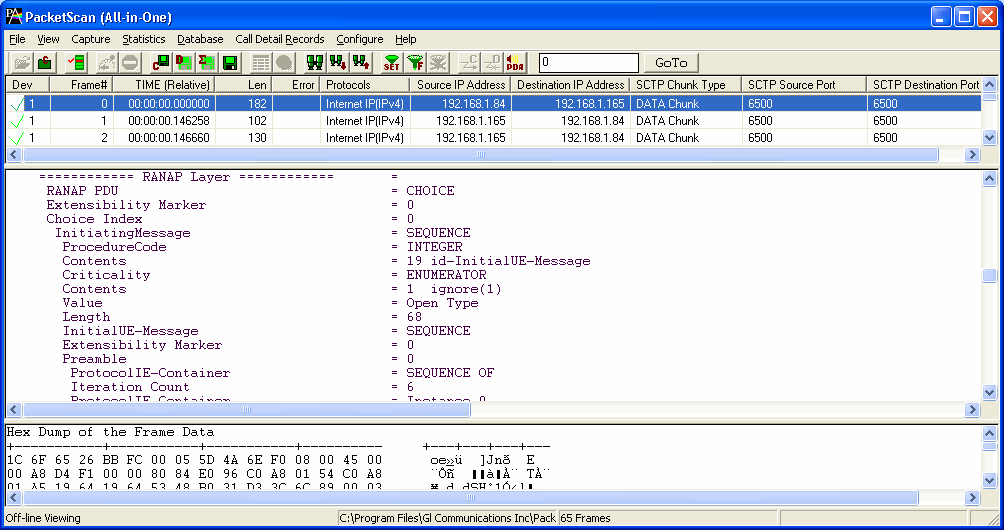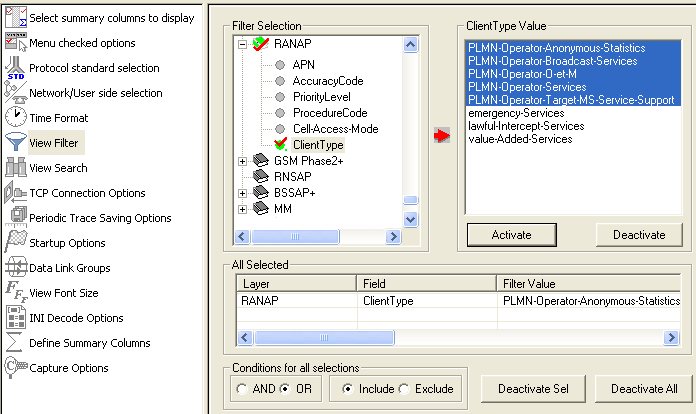 GSM A and Abis Protocol Analysis over IP
Decode and analyze complete GSM protocol stack on A and Abis interface.
Supports BSSAP, DTAP, BSSMAP, and GSM MAP protocols

See Protocol List for more details.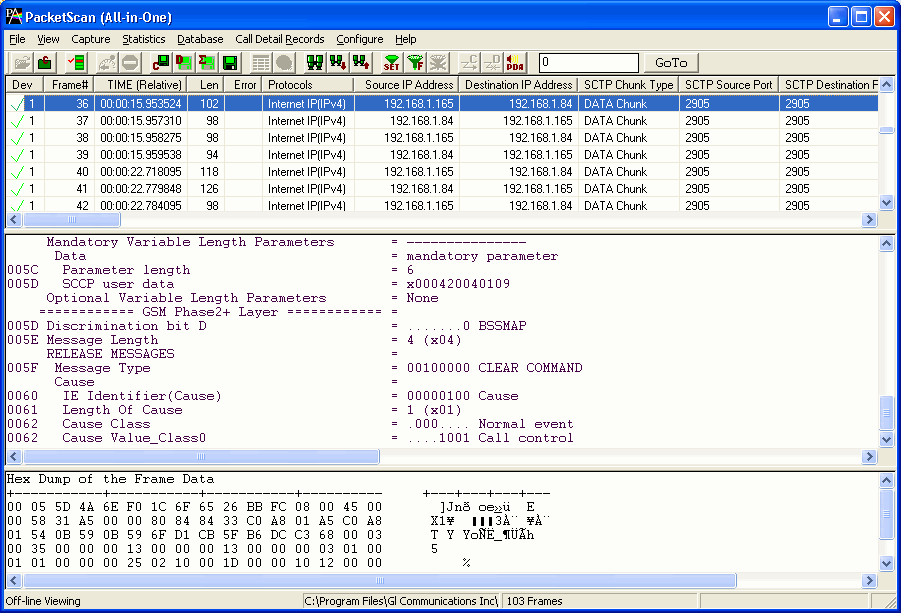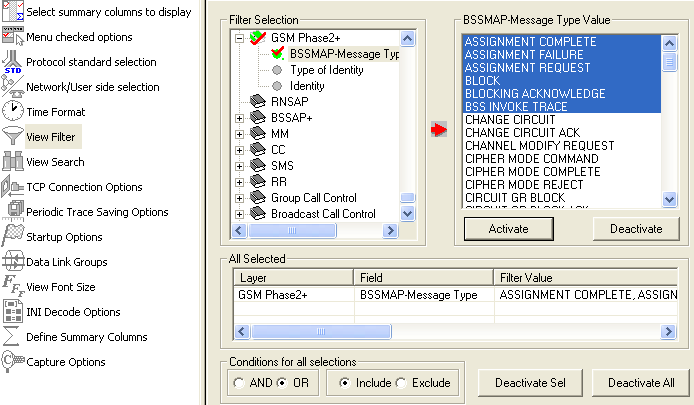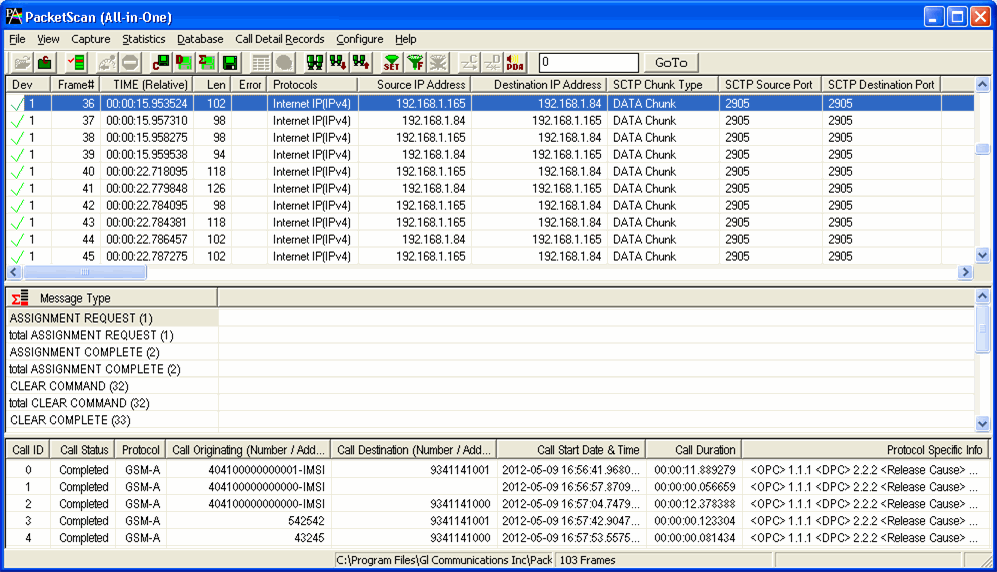 SIGTRAN Protocol Analysis over IP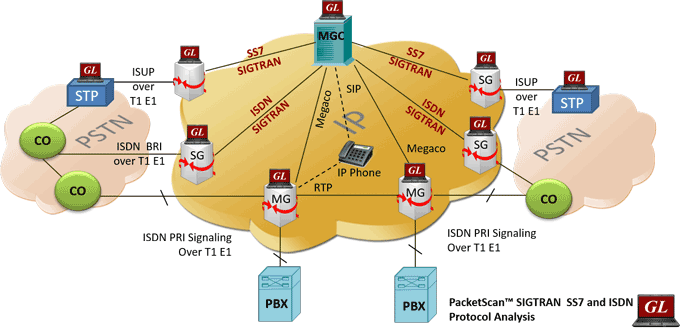 Decode and analyze SCTP, and user adaptation (UA) layers - such as M2UA, M3UA, M2PA, SUA, IUA, ISUP and GSM MAP
Permits testing and verification of Signaling Gateways.

See Protocol List for more details.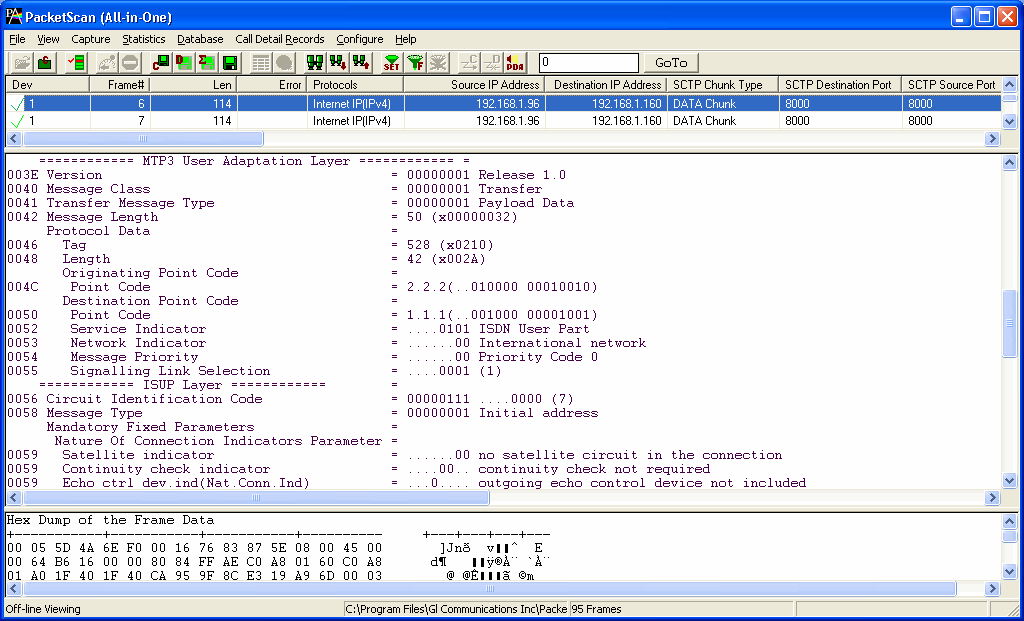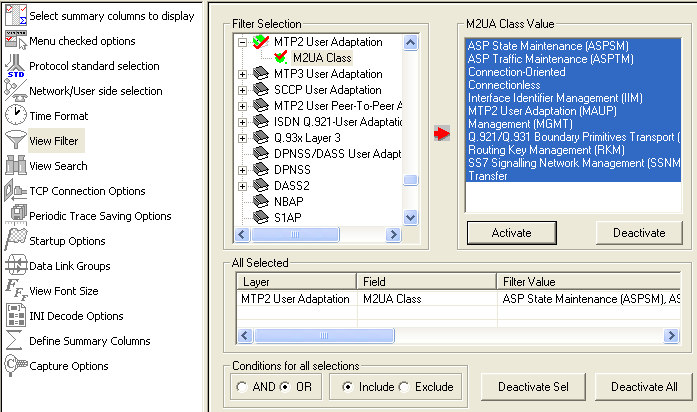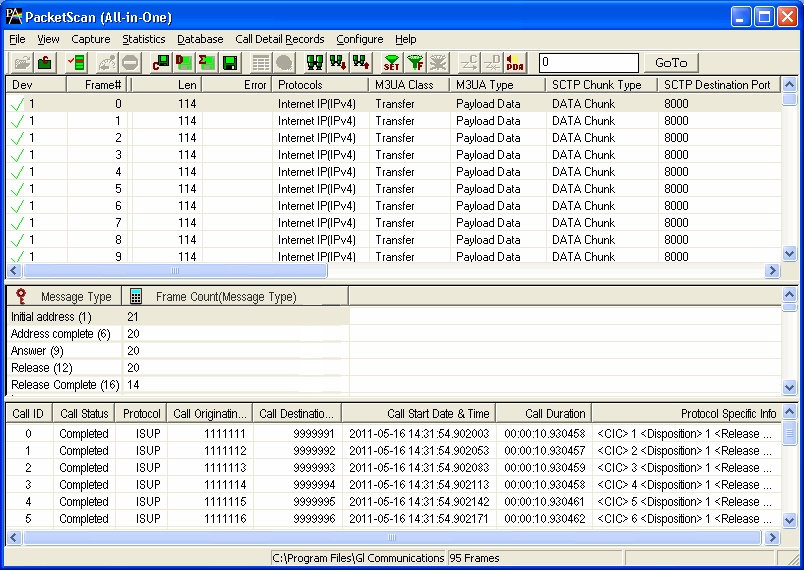 LTE (Long Term Evolution) Protocol Analysis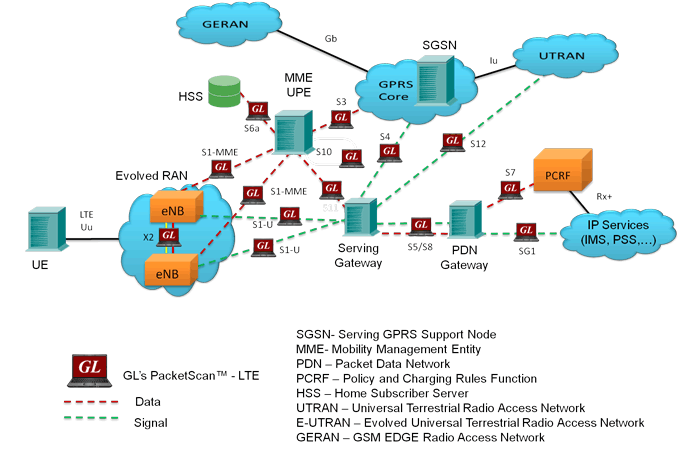 Decode and analyze full LTE protocol stack.
Test eNodeB or UE over S1, S3, S4, S5 (or S8), S6a, S10, S11, S13 and X2 interfaces of the LTE network.
The protocols supported for decoding across all these interfaces are NAS, S1AP, X2AP, eGTP, GTP-U, Diameter, SCTP, UDP, TCP, and IP.

See Protocol List for more details.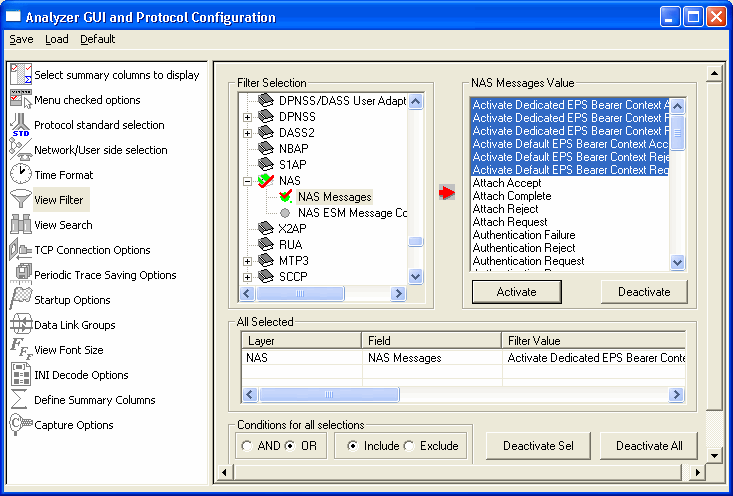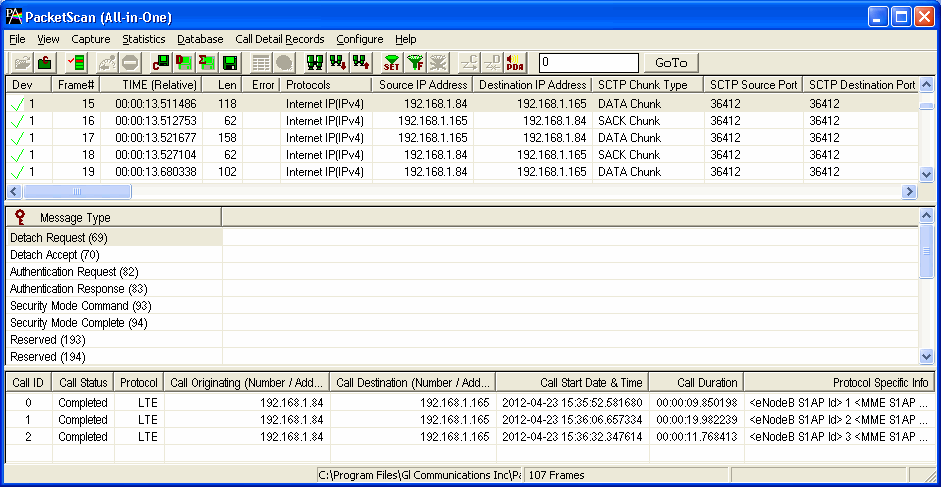 Diameter Protocol Analysis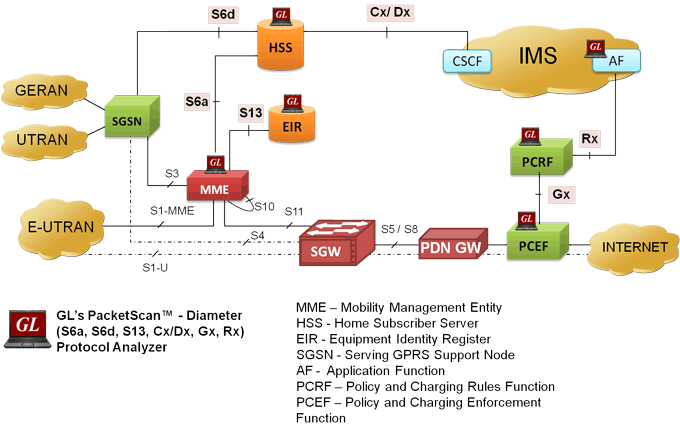 Monitor thousands of Diameter sessions over S6a, S6d, Cx, Dx, Zn, Zh, Wx, Gq, Gy, Sh, Dh, Gx, Rf, RO, Wg, Wm, Pr, Wa, Wd, Rx interfaces.

See Protocol List for more details.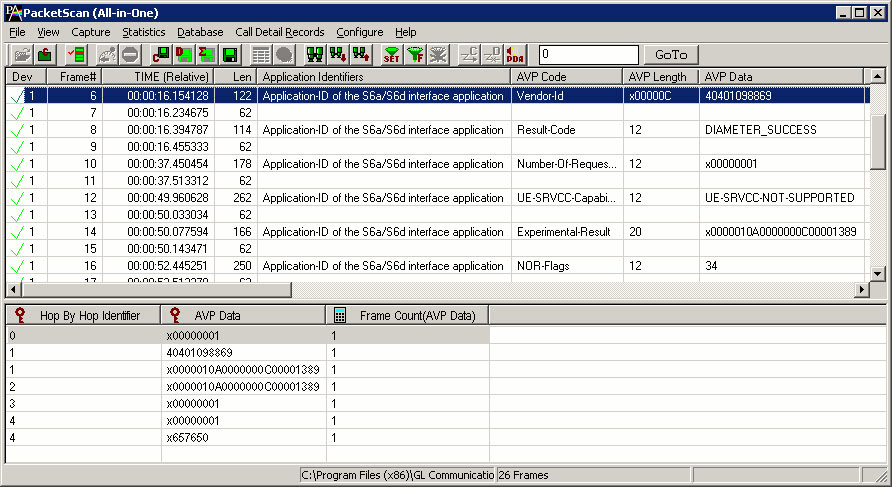 SIP, MGCP, MEGACO, H.323, Skinny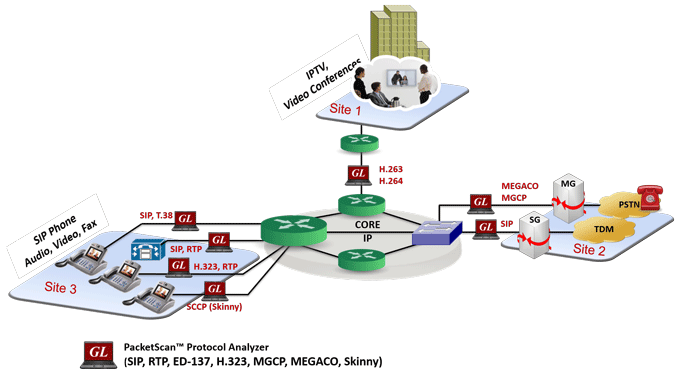 Test IP phones, Gateways, IP Routers and Switches, and Proxies.
Detail Packet Data Analysis (PDA) and extensive graphical reports

See Protocol List for more details.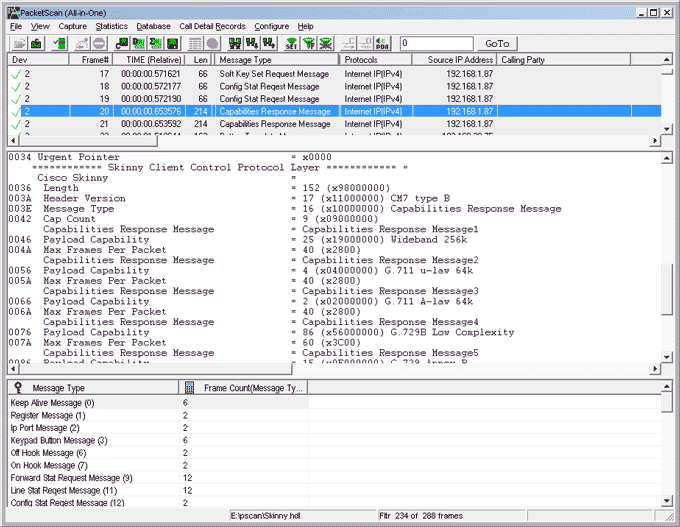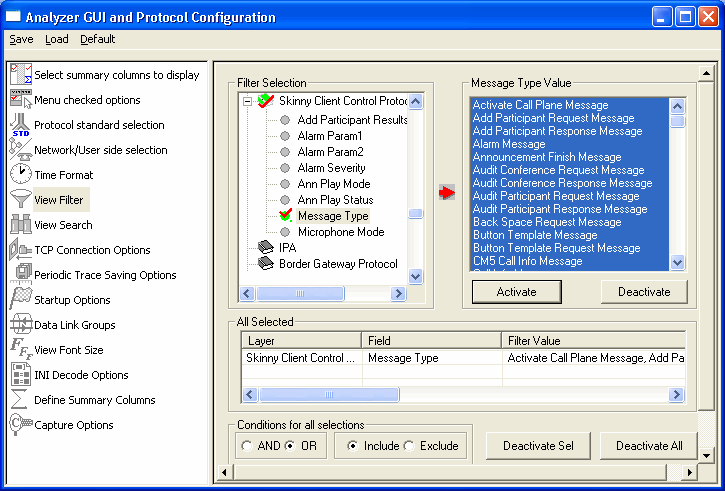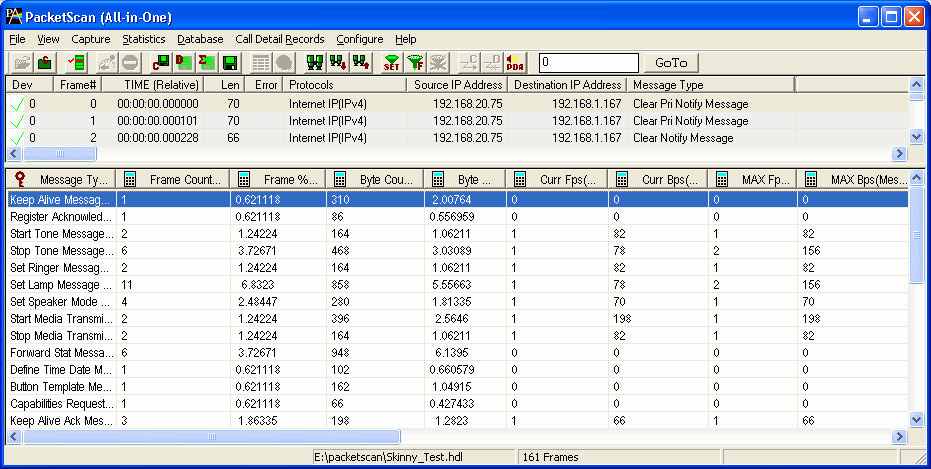 ---
Resources