GL Announces Enhanced Voice Quality Testing Solutions
Welcome to a September 2013 issue of GL Communications' Newsletter providing information on our enhanced Voice Quality Testing Software with Perceptual Objective Listening Quality Analysis (POLQA) standard for NB, WB, and SWB signals.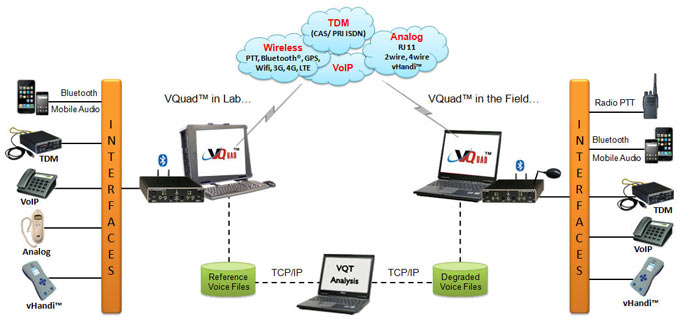 Overview
GL's enhanced VQuad™ and stand-alone Voice Quality Testing (VQT) software, both support the next-generation voice quality testing standard for fixed, mobile and IP-based networks using POLQA (ITU-T P.863).
POLQA, Perceptual Objective Listening Quality Analysis, based on ITU standard, ITU-T P.863, is the successor of PESQ (ITU-T P.862) analysis. POLQA supports the latest HD-quality speech coding and network transport technology with higher accuracy for 3G, 4G/LTE and VoIP networks.
The VQT software also supports other international standard voice quality test methods including PESQ (ITU-T P.862), PESQ LQ / LQO (P.862.1), PESQ WB (P.862.2), PAMS (ITU-T P.800), and PSQM/PSQM+ (ITU-T P.861).
---
About VQuad™ and VQT
Using the GL's VQuad™ application along with the Dual UTA, T1/E1 Probe, or SIP options, the user can configure manual and automated tests between practically any interfaces to conduct voice and data quality testing over any network.
The results associated with the POLQA analysis include POLQA MOS, E-Model, Signal Level, SNR, and Jitter measurements. The most eminent result of POLQA is the MOS-LQO. It directly expresses the voice quality on the MOS scale. POLQA supports both Narrowband (NB, 8000 sampling rate) and Super Wideband (SWB, 48,000 sampling rate). The SWB mode is most often used in WB VoIP codecs and HD voice codecs.
The Dual UTA (Universal Telephone Adapter) hardware supports several interfaces including:
The VQT software can be configured to automatically analyze the voice files collected by VQuad™ probes, and send the results (POLQA, PESQ, PAMS, PSQM) to the central database.
---
Important Enhancements
The following is brief list of enhancements introduced with latest release - VQuad™ version 6.15, and VQT version 5.0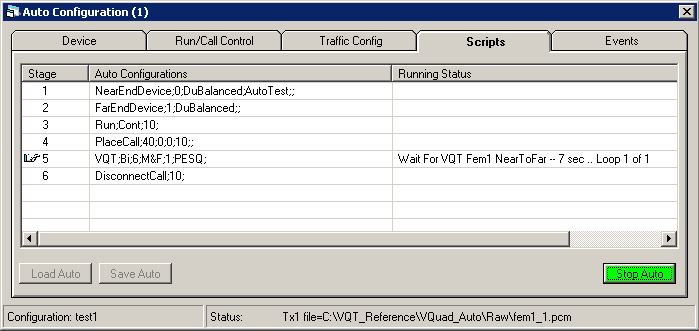 ---
Other VQuad™ Features
For comprehensive information on the application, please visit Voice Quality Testing Software web page.

Back to Newsletter Index Page