Accessories and Adapters
PC, Cable, Transformer Accessories, etc.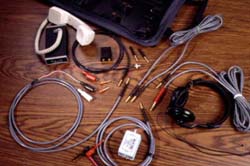 Complete list of accessories including special hardware options, cables, transformers, manuals, accessory kits, PC platforms, monitoring and high impedance taps and bridges, telephone handsets, shipping cases, special training classes, and extended hardware and software warranties
For more information, visit Accessories webpage.
---
Telephone Handset Adapter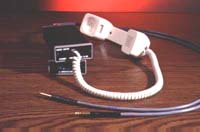 4-wire Audio Handset Interface Unit: use with included handset to connect to Audio (VF) interface on GL cards; to talk and listen on a timeslot (NOT necessary on Laptop Analyzer units)
For more information, visit Telephone Handset Adapter webpage.
---
Universal Telephony Adapter (UTA)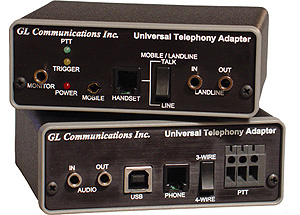 The Universal Telephony Adapter (UTA) is a hardware adapter that interfaces a PC sound device to telephony equipment to provide a means of testing voice quality transmissions across the network. Used in conjunction with GL's VQuad™ software application, the UTA can be directed to automatically send and record sample voice files between nodes of a telephony network.
For more information, visit Dual UTA HD webpage.
---
T1 E1 J1 Intrusive / Monitor Switch
The T1 E1 J1 Switch provides non-intrusive failsafe monitoring and intrusive test and diagnostic capability for up to 8 full duplex T1, E1, and J1 lines. The unit provides two RJ-48c connectors for a thru connection for equipment and line connections and a Rj-48c monitor connector for monitoring both directions of a full duplex high speed line. The switch can be remotely controlled via a USB connection. GUI and scripted control software is available for placing the switch in various modes for monitoring and diagnostic purposes.
For more information, visit T1 E1 J1 USB Controlled Switch webpage.
---
2-Wire Voice/Data Capture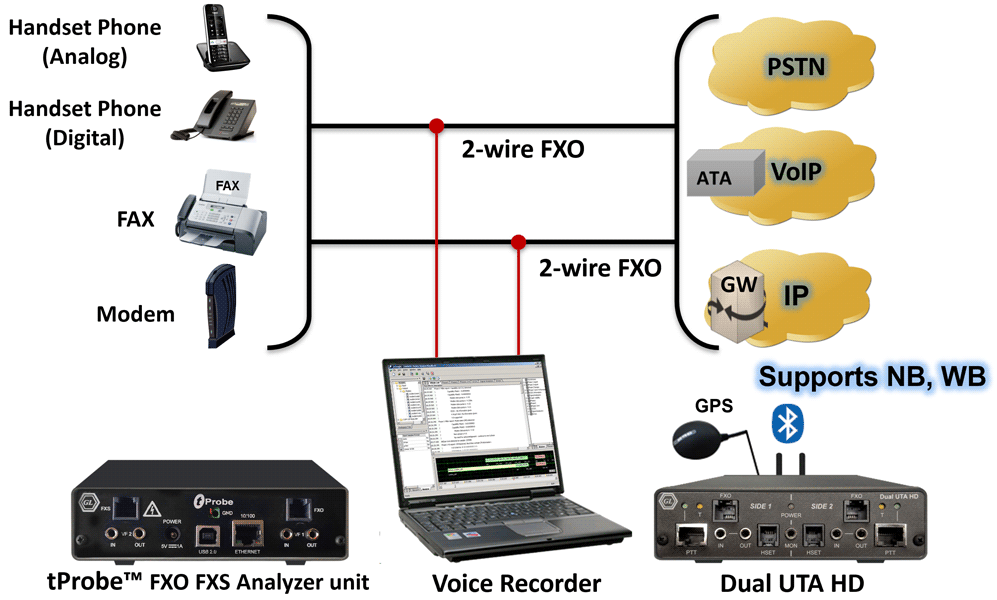 The GL Voice Recorder is used to manually capture the voice/data over a 2-wire Analog interface. Using the 2-wire Phone Tap adaptor, one can non-intrusively "tap" into the analog 2-wire line via the RJ11 interface and capture the bi-directional voice/data. The recorded voice/data is automatically saved into a single PCM file.
For more information, visit 2-Wire Voice/Data Capture using Dual UTA HD/ tProbe™ webpage.