Press Release: GL Enhances Voice Feature Testing for Legacy and Next Generation Networks
Gaithersburg, Maryland, USA – March 08, 2016 - GL Communications Inc., announced today enhanced Voice Feature Testing Application for Next Generation Networks (NGNs).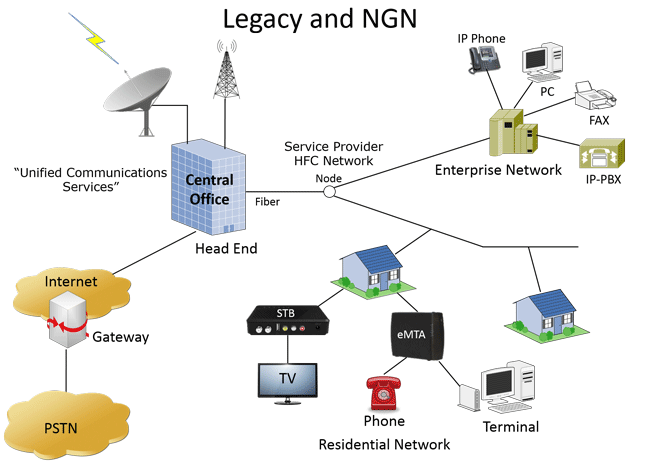 Speaking to the press, Mr. Jagdish Vadalia, a Senior Manager for Product Development of company, said, "NGNs are based on broadband IP technology and are frequently promoted as "triple play" services, especially for residential architecture to include voice, TV, and Internet, and for enterprises, the NGNs offer voice using SIP phones and IP PBXs or Hosted IP PBXs in the Cloud. This architecture will evolve to fully integrate with the desktop and provide convergence of Email, SMS, IM, Voice, and other services.
NGNs freely offer advanced voice features that cost extra when provided by legacy circuit switched PSTN landlines. As such, in future, the residence architecture for voice is more likely to be SIP based WiFi phones or 4G/5G phones with higher quality audio. In either case, voice feature testing is extremely important. Since these software-based services are frequently enhanced, changed, or deleted, the features can be prone to "upgrade issues". Thus automated testing tools for regression and advanced feature testing can be of great value."
He added, "NGN advanced voice features are similar to but more sophisticated than CLASS (Custom Local Area Signaling Service) features PSTNs offer. These features include three way calling, call waiting, call hold, caller id, call waiting with caller id among others. In many cases, these features involve detection and generation of tones and dual tones with varying cadences. Capability for testing higher quality voice (any codec support), inband and out-of-band digit transmission, and DSP are just some necessary functions of a test tool used for testing NGNs."
Mr. Vadalia further explained, "To easily test NGN voice features, in both residence and enterprise, GL has introduced a library of functional capabilities within its standard emulation software platform called MAPS™, or Message Automation and Protocol Simulation. MAPS™ is a versatile telecommunications protocol emulator.
MAPS™ APS and MAPS™ SIP are the specific MAPS™ products that provide functional capabilities to test and verify voice features of NGNs. In addition to these, GL's voice, video, and data quality probe, VQuad™ Probe, extends the ability to perform detail QoS measurements and reporting and it supports multiple physical interfaces for connecting to practically any wired or wireless network while automatically performing voice, video, and data testing. The aforementioned test tools can be easily integrated with "drag and drop" tools such as TestShell or scripting languages such as Python, TCL, VBA, Java™. One can create compliance test cases to perform simple to complex voice features testing on their network environment."
---
Important Product Features
Standard manual and bulk call generation
Test Reporting (Call failure, Call completion events, Call drop and Call quality Measurements)
Fax Feature Testing capabilities include (Emulate T.30 FAX endpoints, Fax Analysis and more)
Voice Feature Testing capabilities include (NB and WB codec support, HD Network Verification, Voice Quality Analysis and more)
User can Send or Detect (Ringing incoming call, Dial, Ringback, Busy, Fast Busy, SIT Tones and more)

Back to Press Releases Index Page