Evaluation of Land Mobile Radio & Cellular Networks
Voice and Data Quality of Service (QOS) & Received Signal Strength
Welcome to another July 2017 issue of GL Communications' Newsletter providing information and insight into GL's expertise in Testing and Evaluating Mobile Networks.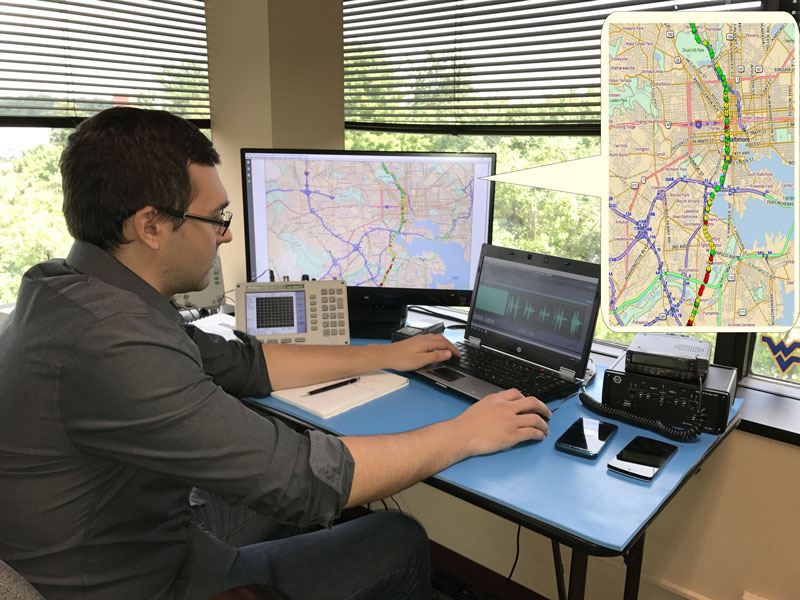 Overview
Land Mobile Radio and Commercial Cellular Networks are constantly evolving. A large majority of traditional P25 Land Mobile Radio Systems for private and public safety bands, have already narrow-banded for bandwidth efficiency, and plan to further narrowband in Phase 2 by doubling the number of voice paths for additional capacity. Commercially available wireless carriers are constantly updating data services (providing more for less), thus triggering users to re-think conventional business practices. GIS based systems for Federal, State and Local Governments leverage highly on utilization of leased cellular services for Voice, Video and Data sharing among agencies for regional interoperability and resources sharing. Objectively evaluating these commercial networks before leasing or after changes is vital to operations in the public safety arena.
GL Communications Inc. possess the capability and expertise to provide comprehensive services and test equipment to evaluate Land Mobile Radio and Commercial Cellular Networks for both voice and data. GL's team of seasoned RF Engineers and drive test technicians are uniquely equipped with know-how on in-house developed Voice and Data Quality Testing tools as well as third-party spectrum analysers, GPS data loggers, etc.
GL's Product Development Team has created Commercial off-the-shelf (COTS) Wireless Drive-Testing solutions that include all the necessary functionality to perform Voice, Video and Data testing. Manual or automated tests include Received Signal Strength Indicator (RSSI), Delivered Audio Quality (DAQ), Voice Quality using the latest Mean Opinion Score (MOS) Algorithms (PESQ and POLQA), Video Quality and Data Quality.
GL's Consulting Team has 30+ years of RF-related experience and expertise working for large government agencies as well as private industries. Services include designing complex systems, creating and reviewing specifications and evaluating/troubleshooting existing systems. Team members are intimately familiar with all quality testing methods referenced above as well as Speech Transmission Index (STI) testing.
The combination of GL's Product Development and Consulting Teams provides a complete Land Mobile Radio and Commercial Cellular Network evaluation service unmatched in the industry. Below, we have briefly discussed a few of GL's case studies.
---
Case Studies
1. Land Mobile Radio System (LMRS) Evaluation for Transit Agency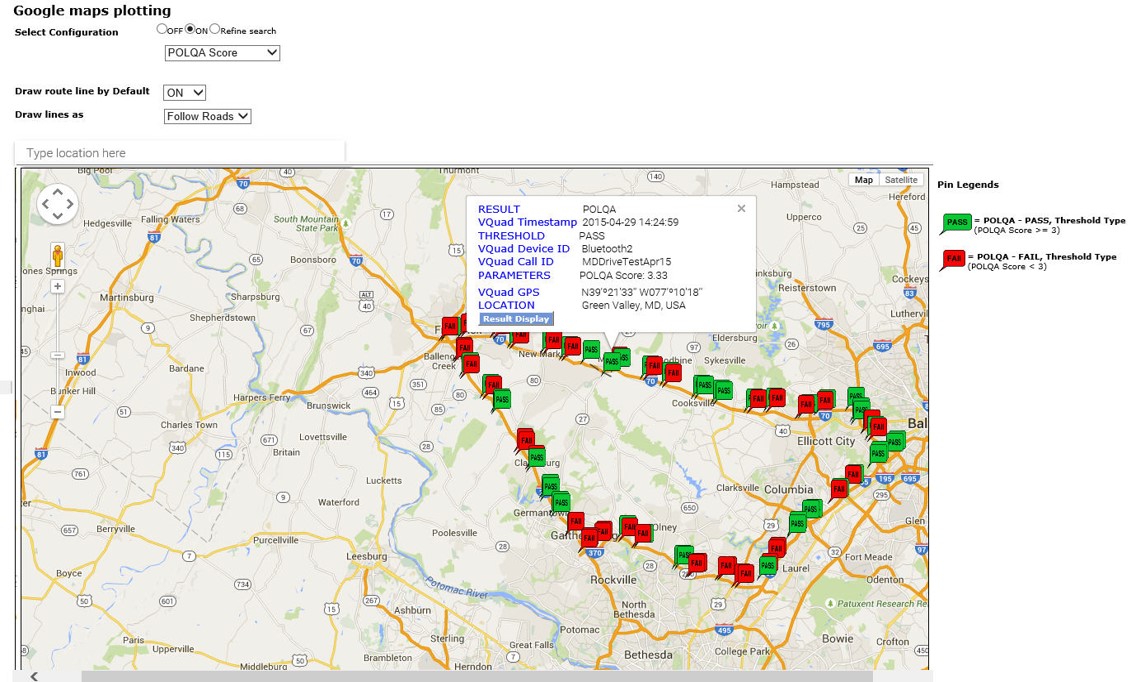 GL Communications Inc. has in-depth experience in providing testing and GIS mapping services to its customers. A large transit agency in the eastern United States tasked GL to perform Received Signal Strength (RSSI) and Voice Quality Testing (VQT) by taking measurements along the agency's service routes. The objective was to evaluate the radio network used by maintenance workers, contractors and Emergency services.
The project was planned in a collaborative manner and the collection of data was executed by GL technicians. After collecting the data, it was processed and an Analysis Report was generated showing both RSSI levels and VQT scores along the routes. GL used automated data collection tools for the field testing. The RSSI measurement tools included Anritsu Spectrum Analyzer, Drive Test Utility Software and GPS receivers. The VQT measurements were generated using GL provided test equipment. This included GL's VQuad™ solution with Dual UTA hardware and the GL VQT software supporting PESQ (ITU-P.862) and POLQA (ITU-P.863) algorithms.
2. Feasibility Study of Land Mobile Radio System (LMRS) Service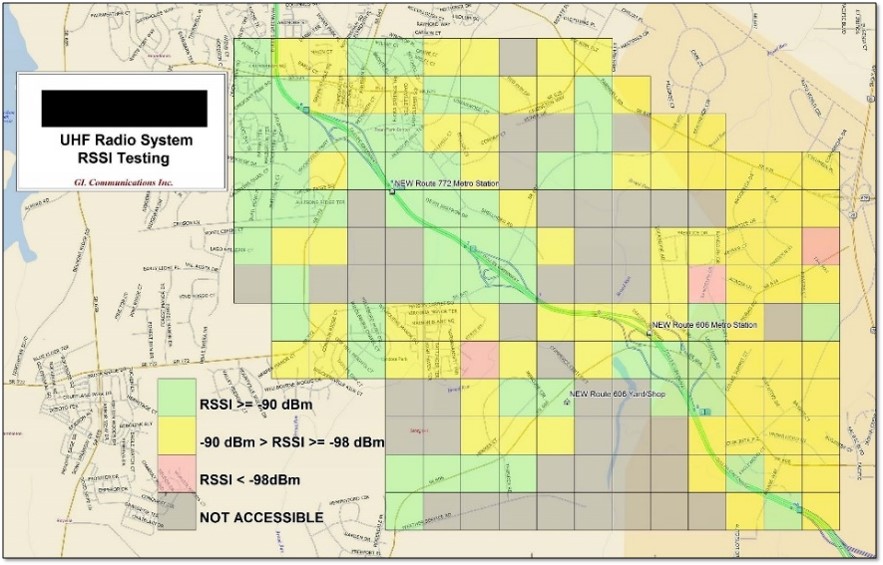 This project involved one fundamental question, "Is the customer's existing radio system infrastructure adequate to support a geographical expansion of the transit service route(s)?" In this study, GL identified the proposed expanded service area and divided it into ¼ mile grids. Multiple measurements were collected within each grid and statistical averaging was computed. Again, GL technicians performed the measurements to record the Received Signal Strength Indicator (RSSI) for the Downlink signal, as well as Delivered Audio Quality (DAQ) for the Uplink and Downlink audio directions. GPS location and time stamping accompanied every measurement point. Geographical and structural anomalies were also noted during the testing. The RSSI and DAQ results were plotted on a map and an Analysis Report was delivered.
3. Data Coverage and Quality of Service (QOS) Comparison of Wireless Phone Providers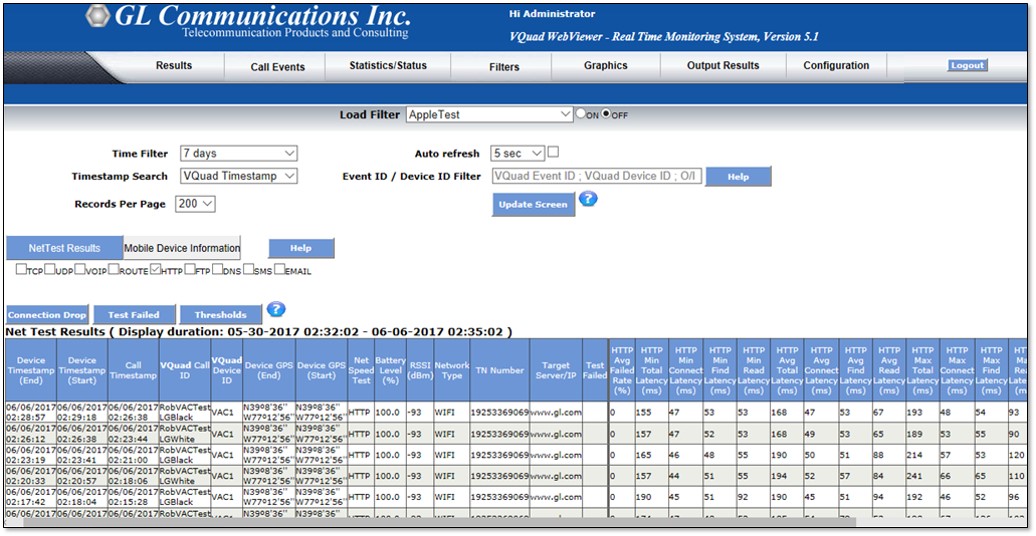 GL Communications Inc. completed a project for a public service customer that wanted to evaluate and compare commercially available wireless providers. The task involved a side-by-side comparison of the major wireless service providers. The testing focused on the evaluation of data coverage and speed of the wireless network.
GL's RF Engineers utilized in-house developed testing applications to support this task. Only the cell phone, from each network under test, each with the GL NetTest app installed and running, was required for this task. The GL NetTest, when running on Mobile Devices (both Android and Apple supported), supports fully automated Data testing including TCP, UDP, HTTP, VoIP, FTP, DNS, and SMS. These data tests can be automated where the RF Engineer does not need to interact with the device. All data test results include GPS location along with time stamping. Post-Processing analysis was performed on the data with weighting factors assigned to the various testing metrics. These weighting factors were developed to meet the customer requirements and were mutually agreed upon prior to data collection.
---
Key Terms
Voice Quality Testing (VQT) refers to an intrusive test that evaluates the quality of voice service from end-to-end. This is accomplished by transmitting (sending) a reference voice signal into the near-end of the network and receiving (recording) the degraded voice signal at the far-end of the network. An ITU-standard algorithm compares the two voice signals and scores range from 0-5.
Delivered Audio Quality (DAQ) is typically used by Land Mobile Radio stakeholders and is a measure of audio quality over a transmission medium. DAQ measurements are defined by a 1-5 scale.
Received Signal Strength Indicator (RSSI) ) is a measurement of the power present in a received radio signal. RSSI is a traditional method used to predict the service coverage that the network will provide.
Data Testing involves testing the networks ability to transport data. This includes TCP, UDP, HTTP, VoIP, FTP, DNS, SMS, UE Info, SIM Info, and Phone Info testing scenarios.
---

Back to Newsletter Index Page