Voice, Digits, Tones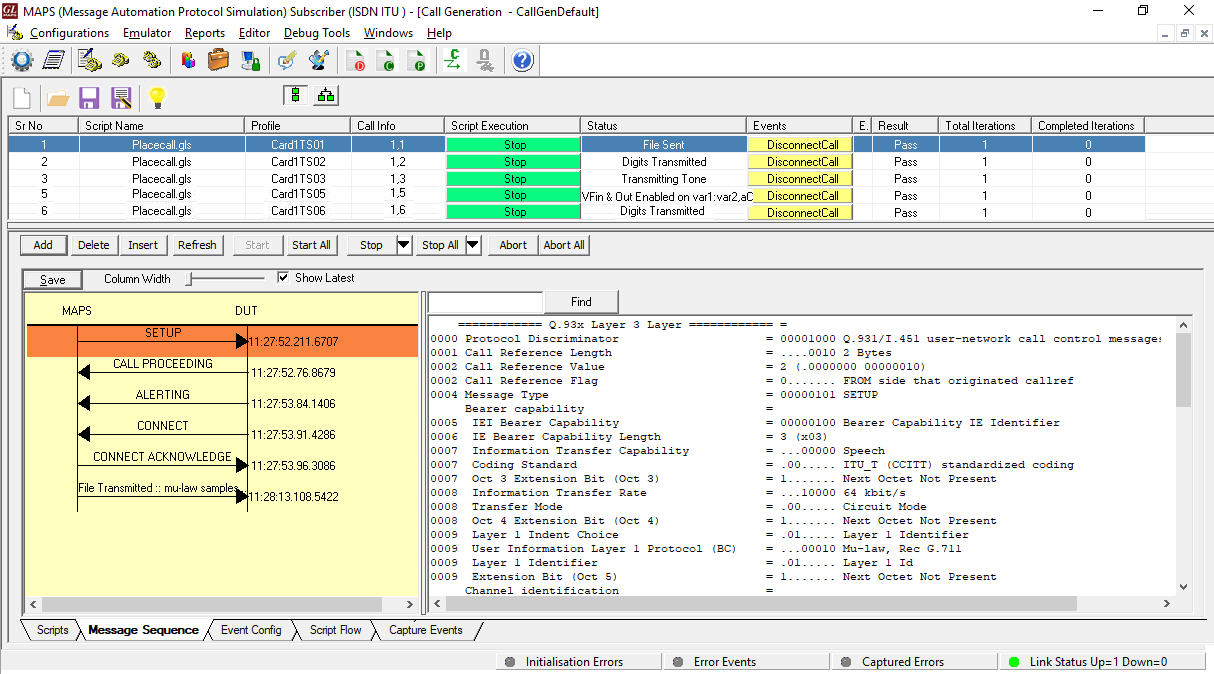 With the purchase of additional license (xx610, xx620), MAPS™ supports transmission, detection and capture of DTMF/MF digits, voice files, single /dual tone over established calls on TDM and Analog networks. The volume of calls can vary from few hundreds to thousands of calls depending on the T1 E1 or Analog platform of choice.

These features are applicable for MAPS™ ISDN, MAPS™ SS7, MAPS™ GSM A, MAPS™ CAS, and MAPS™ FXO FXS applications only.
---