Press Release : GL Enhances T1 E1 Analyzer "Basic Software"
Gaithersburg, Maryland, USA – April 27, 2015 - GL Communications Inc., announced today its enhanced T1 E1 Analyzer software with important optional applications added to its T1 E1 Basic Software Applications.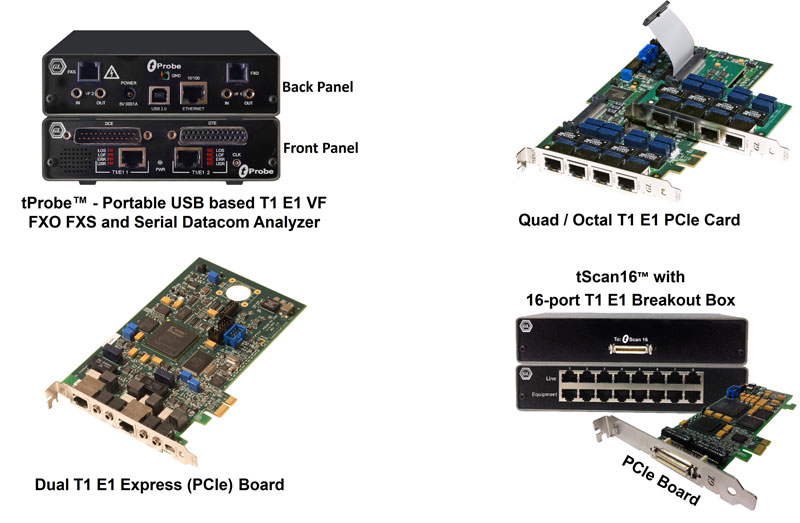 Speaking to the press, Mr. Vijay Kulkarni, CEO of the company said, "GL's T1 E1 Analyzer software applications are broadly classified as Basic Applications and Optional Applications. Basic Applications are part of the Main T1 E1 Analyzer Software and come with hardware, however Optional Applications require special licensing and pricing to use.
The Basic Applications include all the necessary applications required for T1 E1 line monitoring and intrusive testing as part of the main T1 E1 Analyzer software. The Optional Applications include advanced testing features that require additional licensing to use."
He added, "Previously many optional applications were priced separately, but now are part of the basic software. Important Optional Applications Added to Basic Applications are:
Pulse Shape & Jitter Generation/ Measurement
Real-Time Multichannel Audio Bridge
DTMF/MF/MFC-R2 Detector and Generator
E1 Mu Law software or T1 A-Law
Real-time Strip Chart
Signaling Bits Recorder
Dual VF Tx Rx (Only for tProbe™)
Basic Client/Server Scripted Controller
Sample Traffic Files."
Mr. Kulkarni explained, "GL's Universal T1 E1 Cards provide pulse mask compliance testing using Pulse Mask Display for both T1 and E1 applications. GL's Jitter Measurement module allows evaluation of jitter on either a tick-by-tick or a cumulative basis.
Audio monitoring application allows users to insert speech on T1 E1 lines using microphone and listen to the speech on T1 E1 lines using speaker (requires internal or external sound card to be connected to the PC).
The Capture Dialed Digits application provides the capability to capture and display DTMF and MF (along with MFC-R2 -forward and MFC-R2 -backward) digits as they are received on one or several time slots.
The Signaling Bits Recorder application works with one or multiple Ultra T1 E1 Cards or with the Portable T1 E1 Analyzers. Signaling bit changes are recorded for all timeslots simultaneously. A file may be specified for saving the captured signaling transitions. A previously recorded file may be viewed by "loading" the respective file.
Client / Server applications allow the user (with an appropriate client) to operate analyzers remotely, write scripts for automation, or provide multi client connectivity to a single T1 E1 VF Data analyzer. Almost every GUI application has a Windows Client Server (WCS) counterpart."
He further added, "All customers can leverage this exciting new offer on latest T1 E1 software as many important special applications are now available absolutely free."

Back to Press Releases Index Page