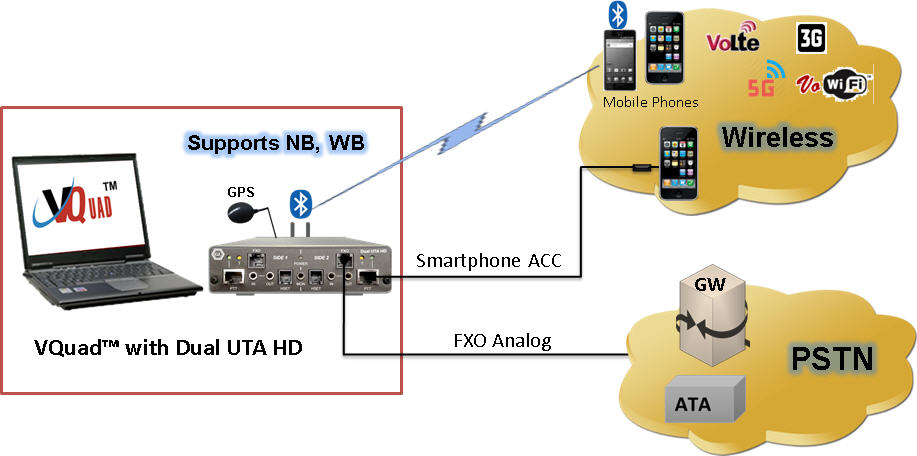 Overview
The VQuad™ with Dual UTA HD can work with variety of networks, including Wireless (legacy 2G/3G, 4G, VoLTE, 5G), VoIP, 2-wire Analog (simulate analog phone), 4-wire Analog (headset connection), and TDM. During the established call, several analytical measurements are available including Voice QualityPOLQA, P.56 Voice Analysis, Echo Measurements and Delay Measurements, thus providing "end-to-end assessment". In addition, both Data and Video testing is available directly from the mobile device.
Voice Analysis Testing Features on Mobile and Analog Networks
---
---
---
---
---
---
All analytical tests can be run manually or automated using VQuad™ Scripting. The FXO interface is the RJ11 on the Dual UTA HD. The mobile phone can be connected via Bluetooth or via the Smartphone ACC cable (includes full Call Control for both methods).