GL Releases: MAPS™ SLs Emulator for Simulation of Location Based Services in LTE Network
Gaithersburg, Maryland, USA – May 14, 2018 - GL Communications Inc., a global leader in telecom test and measurement solutions, today announced its' enhanced Location Services (LCS) architecture in LTE network briefly, and its latest MAPS™ SLs Emulator solution to meet the requirements in location services testing on LTE networks.
Speaking to the press, the CEO of GL Communications Mr. Vijay Kulkarni said, "LTE is similar to GSM/UMTS network and follows a client/server model with the positioning functionality distributed across LTE radio nodes, eNodeBs (eNB), Mobile Management Entity (MME), Evolved-Serving Mobile Location Center (E-SMLC) and Gateway Mobile Location Center (GMLC)".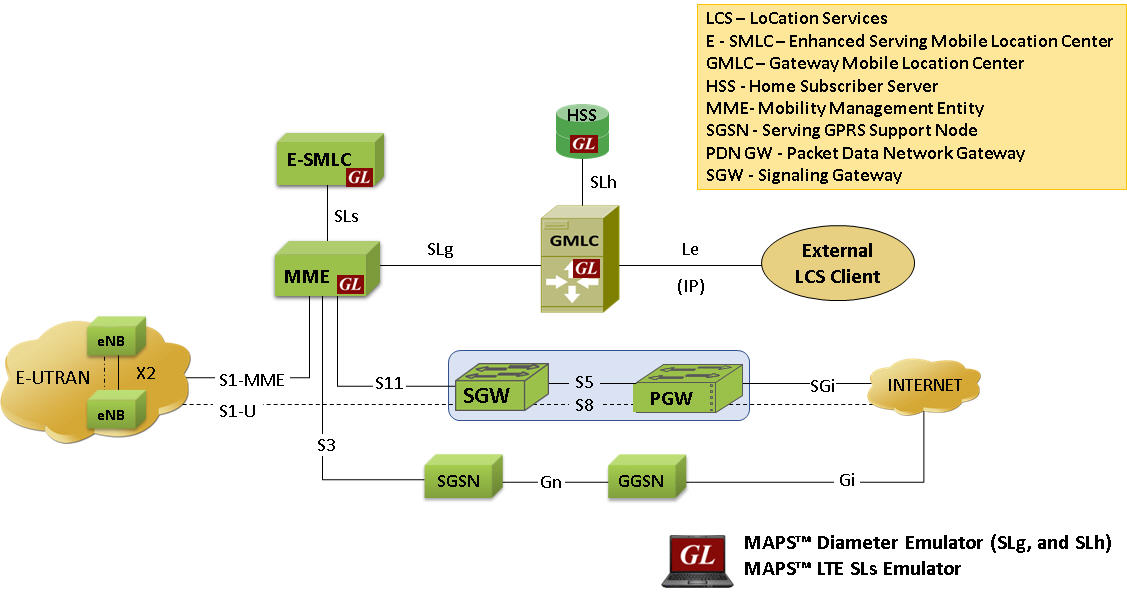 Mr. Kulkarni, explained "LPP protocol supports hybrid positioning method, in which two or more position methods are used simultaneously to provide accurate measurements. The LTE Positioning Protocols (LPP and LPPa) are carried in LCS-AP PDUs over established SCTP session between an E-SMLC and MME".
"Location estimation uses hybrid positioning methodologies from the list of positioning methods given below. These positioning methods may be UE-based, network-based, UE-assisted, network-assisted and/or combination of these methods. The main difference is that the network-based measurements do their calculations at the infrastructure, while the UE based measurements do their calculations at the device".
The standard positioning methods used in LTE network are:
Enhanced Cell-ID (network based, handset assisted)
OTDOA positioning method (network based, handset assisted)
UTDOA positioning method (network based)
A-GNSS based positioning methods (handset based, network-assisted)

Back to Press Releases Index Page