Evaluation of Land Mobile Radio and Cellular Networks
Gaithersburg, Maryland, USA ' May 14, 2019 - GL Communications Inc., a global leader in telecom test and measurement solutions provides information and insight into GL's expertise in Testing and Evaluating Mobile Networks.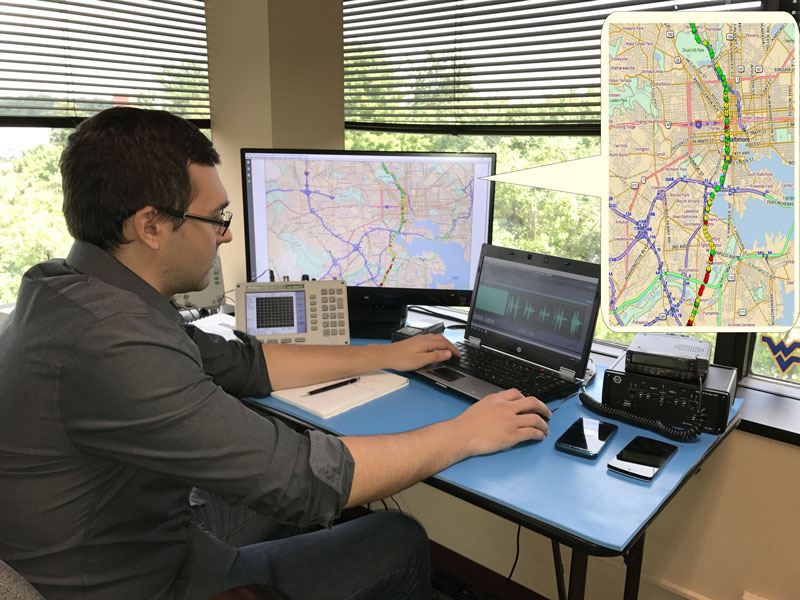 'Land Mobile Radio and Commercial Cellular Networks are constantly evolving. A large majority of traditional P25 Land Mobile Radio Systems for private and public safety bands, have already narrow-banded for bandwidth efficiency, and plan to further narrowband in Phase 2 by doubling the number of voice paths for additional capacity. Commercially available wireless carriers are constantly updating data services (providing more for less), thus triggering users to re-think conventional business practices. GIS based systems for Federal, State and Local Governments leverage highly on utilization of leased cellular services for Voice, Video and Data sharing among agencies for regional interoperability and resources sharing. Objectively evaluating these commercial networks before leasing or after changes is vital to operations in the public safety arena'.
Mr. Matt Yost, Director of Consulting services said' GL Communications Inc. possess the capability and expertise to provide comprehensive services and test equipment to evaluate Land Mobile Radio and Commercial Cellular Networks for both voice and data. GL's team of seasoned RF Engineers and drive test technicians are uniquely equipped with know-how on in-house developed Voice and Data Quality Testing tools as well as third-party spectrum analysers, GPS data loggers, etc.'
'GL's Product Development Team has created Commercial off-the-shelf (COTS) Wireless Drive-Testing solutions that include all the necessary functionality to perform Voice, Video and Data testing. Manual or automated tests include Received Signal Strength Indicator (RSSI), Delivered Audio Quality (DAQ), Voice Quality using the latest Mean Opinion Score (MOS) Algorithms (PESQ and POLQA), Video Quality and Data Quality'.
'GL's Consulting Team has 30+ years of RF-related experience and expertise working for large government agencies as well as private industries. Services include designing complex systems, creating and reviewing specifications and evaluating/troubleshooting existing systems. Team members are intimately familiar with all quality testing methods referenced above as well as Speech Transmission Index (STI) testing'.
The combination of GL's Product Development and Consulting Teams provides a complete Land Mobile Radio and Commercial Cellular Network evaluation service unmatched in the industry. Below, we have briefly discussed a few of GL's case studies.
---
About GL Communications' Consulting Services
GL Communications Inc. provides technical consulting , engineering, and testing services for all telecom networks. GL is a DBE/MBE firm certified by Maryland DOT, New Jersey DOT, Washington Metropolitan Area Transit Authority (WMATA), Virginia DOT, and South Eastern Pennsylvania Transportation Authority (SEPTA).
With extensive telecom experience, GL offers a comprehensive suite of testing services to evaluate complex networks. Our engineers have extensive experience in all aspects of testing, including designing test plans, developing test procedures, conducting tests, and documenting test results. Our customers include telecom wireless and landline carriers, mass transit administrations and public safety systems nationwide. We have designed hundreds of wired and wireless telecom network systems over the years.
Our project management services are very cost efficient and include:
---

Back to Press Releases Index Page