GL Announces Enhanced Protocol Simulation and Conformance Test Tool
Gaithersburg, Maryland, USA – July 4, 2014 - GL Communications Inc., announced today the release of its latest enhanced product - Call Capture & Analysis of SS7 Signaling and Traffic.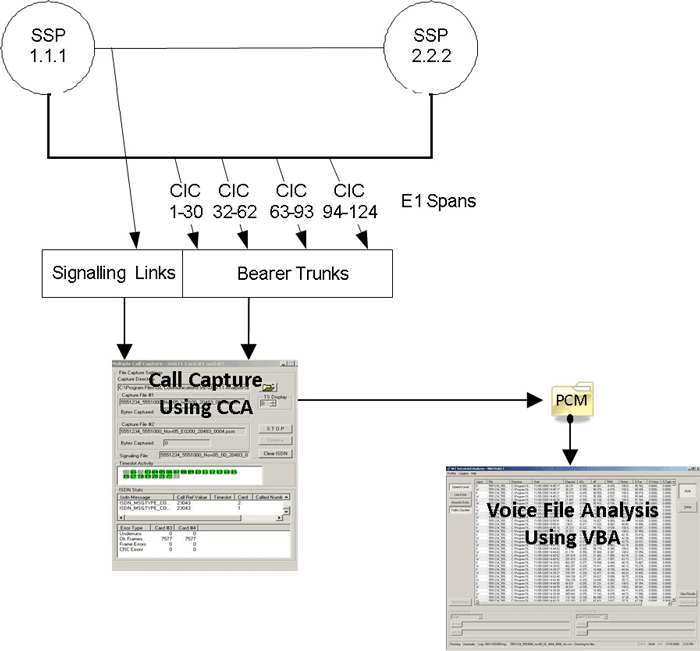 Speaking to the press, Mr. Vijay Kulkarni CEO of the company said, "SS7 signaling / traffic is the backbone of modern telecom networks – providing rapid and intelligent signaling for PSTN, VoIP, and Wireless networks. Primarily used for voice calls, connections are setup quickly and reliably. Higher layers of the SS7 protocol provide intelligent services such as caller ID, number translation (for 800), local number portability, prepaid billing, short message service (SMS), and more.
Analysis and capture of SS7 signaling and traffic can be extremely valuable in: Understanding traffic patterns and optimizing network architecture, e.g. avoid traffic congestion, troubleshooting complex routing and protocol issues that are inherent in feature rich SS7 protocols, analysis of network reliability, availability, and robustness to disasters, Billing, security, and administration, and assessing and diagnosing voice quality issues."
He added, "TDM networks carry signaling and traffic in separate dedicated networks (as shown above in the picture). Signaling may occur on one or many trunks (primary, secondary, and redundant links) with the associated traffic on completely different trunks. Also, bearer trunks are likely to be high density spanning many trunks. Any capture and analysis solution must be of sufficient capacity – perhaps tens of T1 E1 trunks or more."
Mr.Kulkarni further added, "GL's Call Capture & Analysis (CCA) has been enhanced to support SS7 and tens of T1 E1 traffic trunks and many SS7 signaling links. CCA can also handle ISDN and CAS. When used in conjunction with Voice Band Analyzer, captured signaling and voice can be used to trouble-shoot customer complaints of voice call quality, voiceband data, fax quality, and tones and dual tone transmission issues."

Back to Press Releases Index Page