Fax Simulation over T1 E1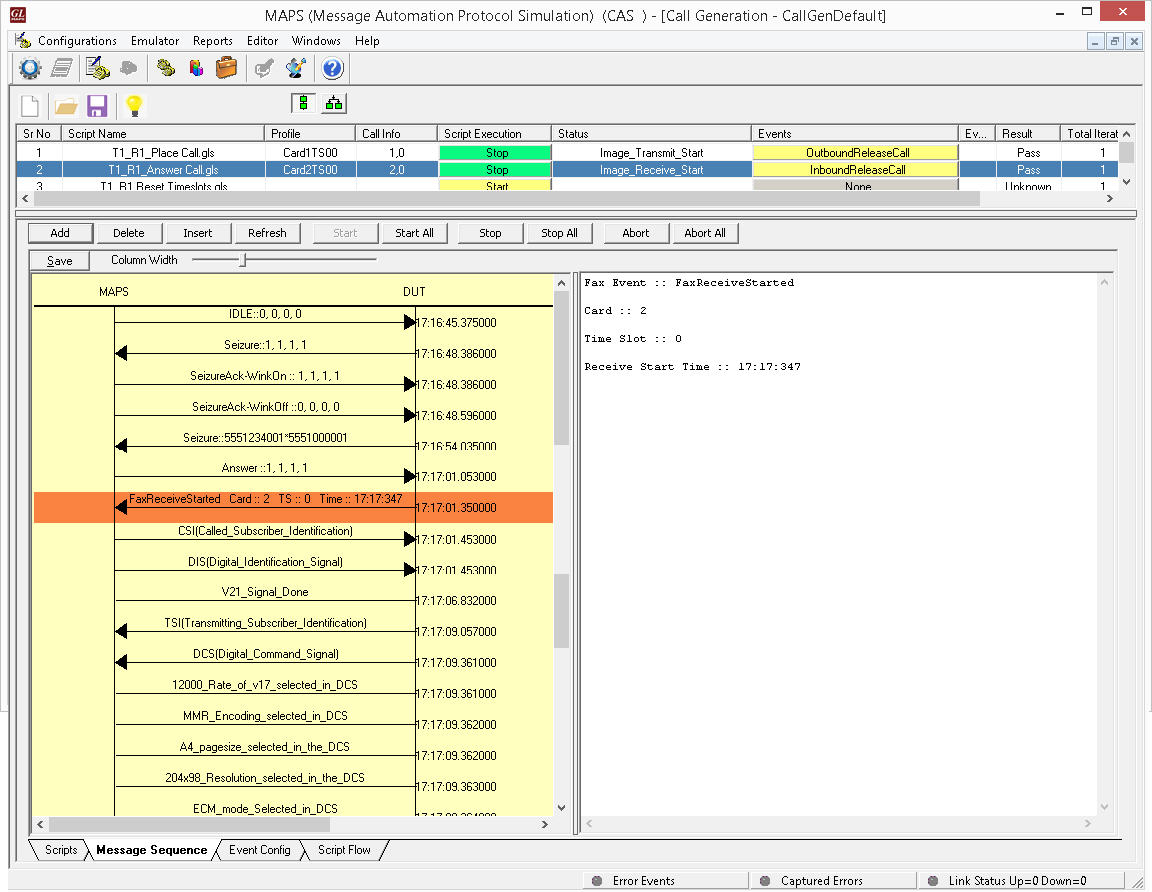 Fax Simulator (XXFT0) is capable of transmitting and receiving bulk fax over many T1 E1 timeslots or through two-wire FXO and FXS lines. The software can emulate many "virtual fax machines" - transmitter as well as receiver. All variations of T.30 fax protocol is supported such as page size, resolution, min & max data rate, and codec type - including high speed fax such as V.34. This application works with MAPS™ TDM products simulating complete real-time single and bulk (100's) fax calls.

GL also supports FaxScan™ (fax decoder/demodulator) software that processes 2-Wire or 4-Wire captures and analyzes voiceband traffic files for fax traffic. The application operates either stand-alone from a batch file or as part of the GL's VoiceBand Analysis application to produce decoded fax image TIFF files and other transmission information.