Video Surveillance and Passenger Information Systems (PIS)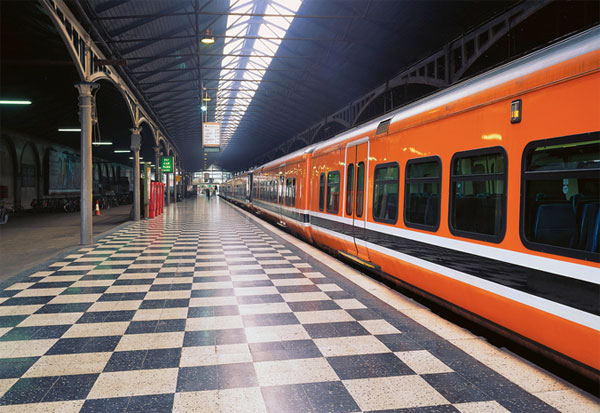 Welcome to the December 2007 issue of GL's Consulting Newsletter. This month we focus on Video Surveillance and Passenger Information Systems (PIS) that many Mass Transit agencies use for transit network operation and passenger safety. In general, such surveillance and information systems help:
Provide patrons with a 24 x 7 contact point in case of emergency
Allow for important announcements to patrons
Allow for displays using LED signs for special events and train/bus schedules
Assist police to prevent and discourage crimes
Monitor transit network operations
Video / CCTV Surveillance Systems
Mass transit agencies in many countries are increasingly using Video/Close Circuit Television (CCTV) surveillance to enhance public security within the transit network. Experience shows that video surveillance has been successful in reducing and preventing crimes and helpful in prosecuting individuals caught in the act of committing a crime by having access to recorded evidence of crime scenes. Overall, operational cost savings are realized. Video surveillance systems can passively record and play back video as needed or be actively monitored by security personnel
Technology
CCTV Surveillance and PIS have evolved from standalone displays and audio to multimodal integrated systems to keep passengers informed and safe within public transit systems, such as trains, station platforms, buses and bus shelters. Left Objects Detection (LOD) feature of CCTV systems have become very popular and useful to prevent serious crimes such as early detection of timed release explosive materials. Modern systems incorporate multiple communications technologies, including IP networks, wireless networks, video streaming, advanced visual displays, public address, emergency intercom etc. They are controlled and managed from a centralized operations center and deliver real time information for remote monitoring and control.
Design Considerations
Transit agencies need to consider many factors while planning and implementing passenger information and security systems. They include:
Customer satisfaction and ADA (Americans with Disability Act) compliance
Use of modern State-of-Art technology solutions
System scalability for future expansion and upgrades
Passenger growth and convenience
Advertising potential
Capital expenditure and long term sustained cost savings
Reduced recurring expenditure (manpower, infrastructure maintenance, transmission bandwidth etc.)
We discuss below a few instances of GL's work in designing and implementing Video Surveillance and Passenger Information Systems.
CCTV Surveillance System:
GL has designed a smart video surveillance system/CCTV communication and control center for one of its mass transit customers. The system works round the clock and is capable of maintaining surveillance within the transit network.
Station Emergency Telephone (SET) System:
GL has designed a SET System for a large metro transit network. A SET system enables patrons, when faced an emergency, to seek help at the press of a button on an emergency telephone.
Public Address (PA) and LED Sign System:
GL has designed and integrated a PA and LED sign system for a metropolitan train transit network. The integrated system is used to provide passenger information and emergency announcements in public access areas within train stations.
We hope that you will continue to enjoy reading GL's newsletters. Future issues will highlight GL's support for projects such as:
RF Propagation Prediction Tool
Erlang Calculator for Trunked System
WiMAX and WiFi technologies
HVAC and Environmental Control of Outdoor Equipment Cabinets
Metro Fire Security Management System

Back to Consulting Services Newsletters Page