Training for Received Signal Strength Indicator
Data Collection Procedures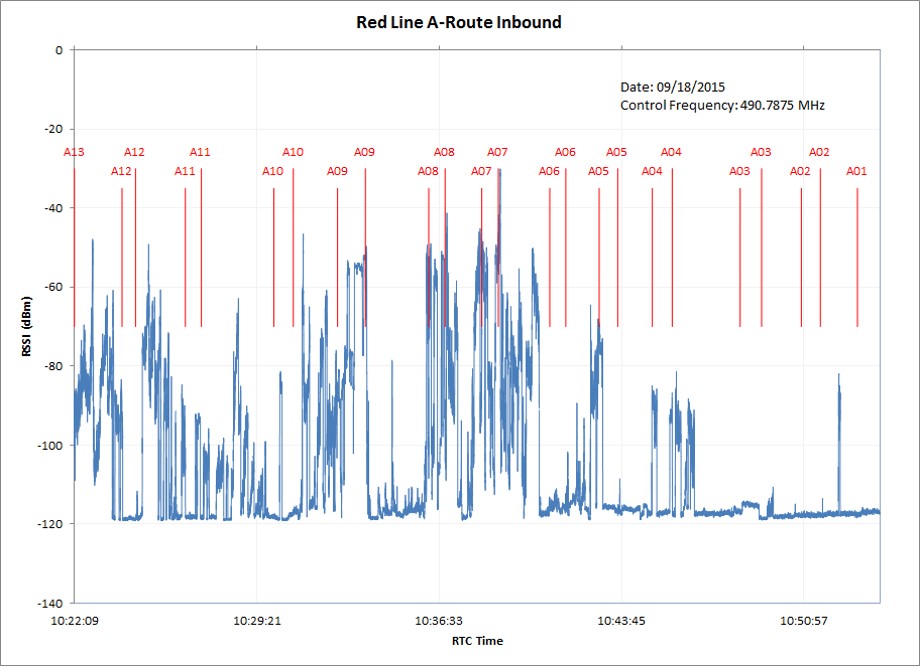 Client: Washington Metropolitan Area Transit Authority (WMATA)
Description:
WMATA currently operates a 490 MHz Comprehensive Radio Communications System (CRCS). Technicians, train operators, police and fire personnel, etc. utilize the CRCS for daily duties and essential communications within the WMATA service footprint. Periodic measurements of the system's RSSI are needed to ensure that everything is operating correctly. A Coyote™ portable test instrument is used to record RSSI while riding on a train along Metro's service lines. After the data is collected, a Microsoft Excel macro is used with third-party Coyote Chameleon software to process the data and generate data plots.
---
Project Services and Objectives:
The purpose of this instruction manual and subsequent training session was to provide instructions to acquire, record and post-process measurements of radio signal strength in the below ground tunnels of WMATA's area of service. It covered both the CRCS (Comprehensive Radio Communications System) in the 490 MHz frequency band and the PSRS (Public Safety Radio Systems) in the 800 MHz frequency band. GL created an instructional manual and provided a training course on how to execute this field testing. In addition to the on-site training course the instruction manual was supplied for future technician reference.