MTA Metro Railcar and Train Control Replacement Project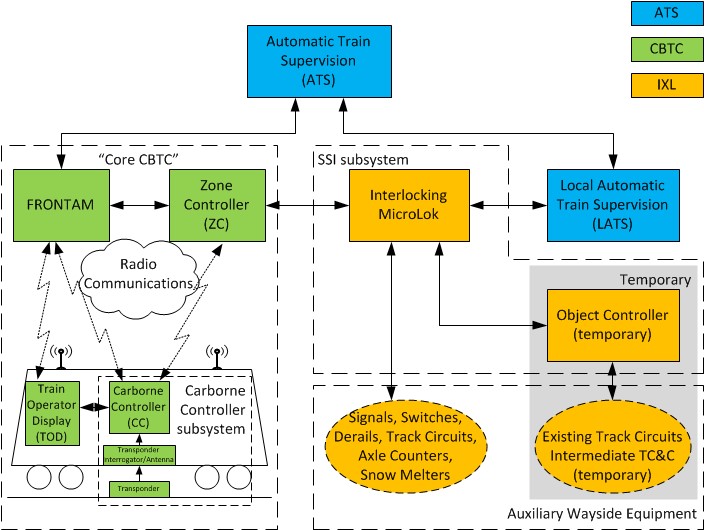 Client: Maryland Transit Administration (MTA)
Description:
The Maryland Transit Administration (MTA) is implementing a new Metro Railcar Fleet and a new Metro Train Control System. This project will replace the fleet of 100 vehicles with 78 modern railcars. The current MTA Metro vehicles and train control equipment have fulfilled their original design life of 30+ years and are being replaced. The Automatic Train Protection system is currently experiencing reliability issues because of its age and parts obsolescence, thus increasing maintainability issues across its various systems and sub-systems. The system is being replaced in its entirety with the exception of certain items of trackside equipment such as signals and switch machines. The train supervision system (AIM) is also being replaced under this project. The aging signaling system both wayside & vehicles are being replaced with proven Automatic Train Control (ATC) technology in an integrated program to improve reliability, availability and achieve low Operations and maintenance costs.
This project uses Communications Based Train Control (CBTC) – a Radio based train control system that allows precise automatic operation, allowing trains to operate at maximum allowable speeds under all conditions and providing for more consistent travel times.

Key elements of this project are as follows:
Solid State Interlockings – existing signals and switches.
CBTC – Zone Controllers and Carborne Controllers.
ATS: Hardware/software and interfaces to SCADA and "Next Train Arrival" messaging.
Data Communications: Wireless Network, fiber backbone/switches.
Axle counters.
Yard Test Track.
Removal of existing track circuits.
The figure above shows the architecture of the ATS System. The Zone Controller (ZC) is in charge of calculating all of the trains' movement authorities in its coverage, managing the communication with the Microlok, and updating the train's movement authority limit. The Carborne Controller (CC) determines the train's location and provides it to the Zone Controller. Using the Movement Authority (MA) and dynamic train information received from the ZC, it provides the train control in a safe manner. The FRONTAM is in charge of collecting CBTC subsystem maintenance information and serves as the interface between the ATS and the CBTC subsystem. Communications between the various subsystems is through a Data Communication System (DCS). The DCS consists of three major components: A Ground Based Network, the Fiber Optic Cabling System and the Wireless Communications System.
GL Communications' involvement in this project was to head the Communications and Control aspects of this project during the design and implementation. GL's Subject Matter Experts (SMEs) participated in the design, implementation, and testing of various subsystems, in particular the DCS and ATS. GL SMEs participated in Factory Acceptance Testing and field testing. GL was also involved in the RFP process where vendor proposals were reviewed and evaluated for vendor selection and contract award. Finally GL also represented MTA by heading the Quality Analysis (QA)/Quality Control (QC) tasks and provided field support and inspection work at various locations.