Land Mobile Radio System Evaluation for a Transit Agency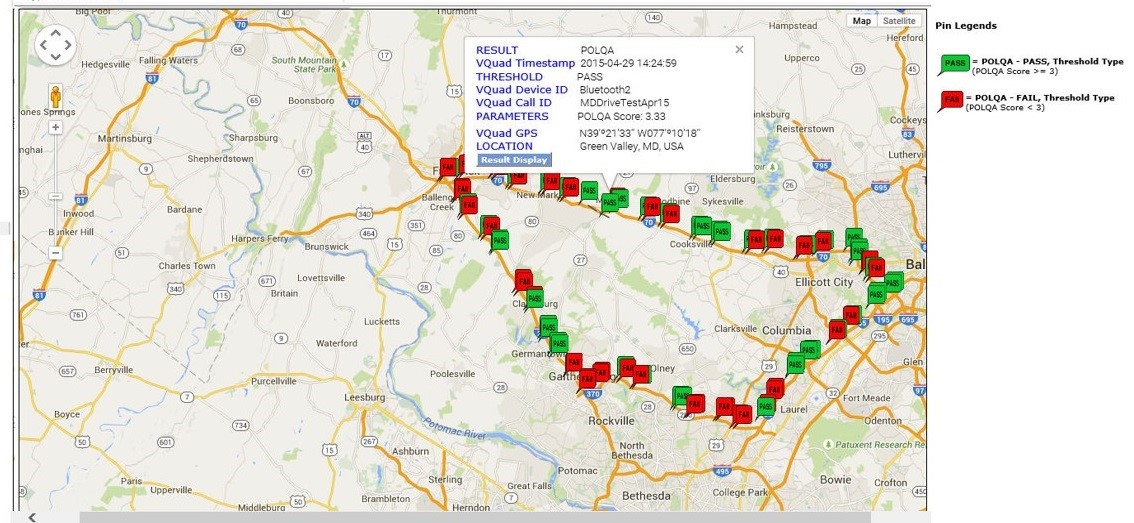 Description:
GL provides testing and GIS mapping services to its customers. A large transit agency in the eastern United States tasked GL to perform Received Signal Strength (RSSI) and Voice Quality Testing (VQT) by taking measurements along the agency's service routes. The objective was to evaluate the radio network used by maintenance workers, contractors and Emergency services.
GL collected the data and generated a report showing RSSI levels and VQT scores along the routes. GL used automated data collection tools for the field testing. The RSSI measurement tools included Anritsu Spectrum Analyzer, Drive Test Utility Software and GPS receivers. The VQT measurements were generated using GL provided test equipment. This included GL's VQuad™ solution with Dual UTA HD hardware and the GL VQT software supporting PESQ (ITU-P.862) and POLQA (ITU-P.863) algorithms.