Control Center and Security Upgrade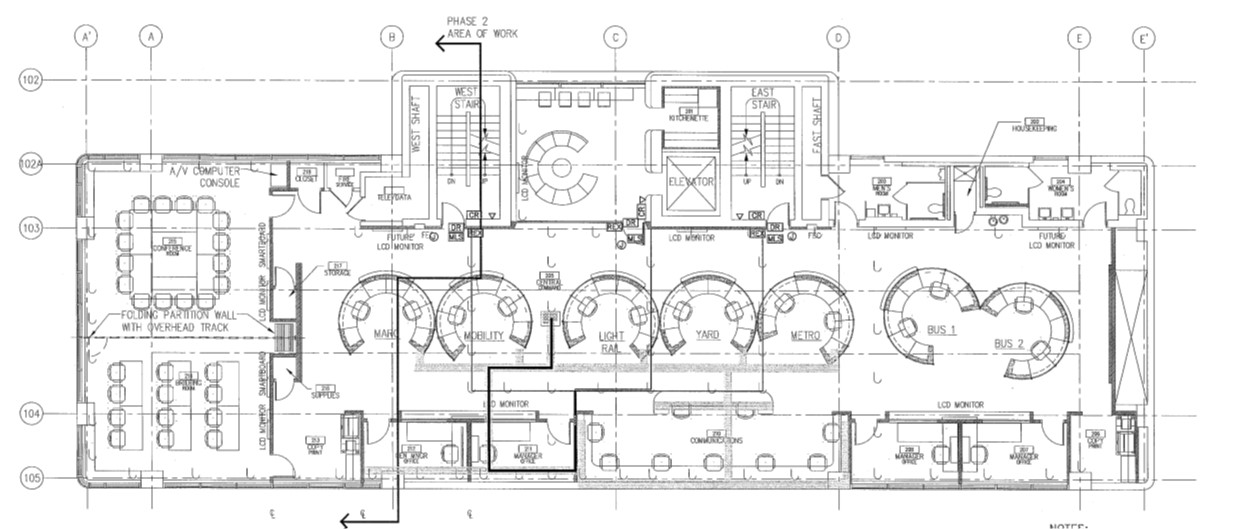 Client: Maryland Transit Administration, Baltimore (MTA)
Description:
GL Communications Inc. supports the MTA and its contractors in designing, relocating and integrating the individual control centers of the MTA's Local Bus Fleet, Baltimore Light Rail and the Baltimore Metro into a consolidated Incident, Command and Control Center. GL designs and supports the integration of the wide area networks, phones, radio, voice recorders and security equipment and supports existing and new control center personnel transition to the new consolidated center. During construction, GL supported the MTA and vendors in relocating, upgrading and testing the control center IT servers and workstations. GL also supported and tested the redundant backup computer equipment for each one of the transportation modes. GL helped new personnel of the control center in the design and implementation of the new management center to allow management of all the new IT, audio, video and other communication systems. GL worked with the control center personnel during the migration of each control mode identifying and resolving technical issues with the computer equipment, network, software, security and communication systems.
---
Project Services and Objectives:
Support MTA engineering in the design and integration of the consolidated control center. Support control center operators during the relocation and migration process. GL's extensive experience and expertise with MTA's Control Center enabled us to be a great asset to this project.