WMATA P25 Phase II Radio Communications and Fiber Program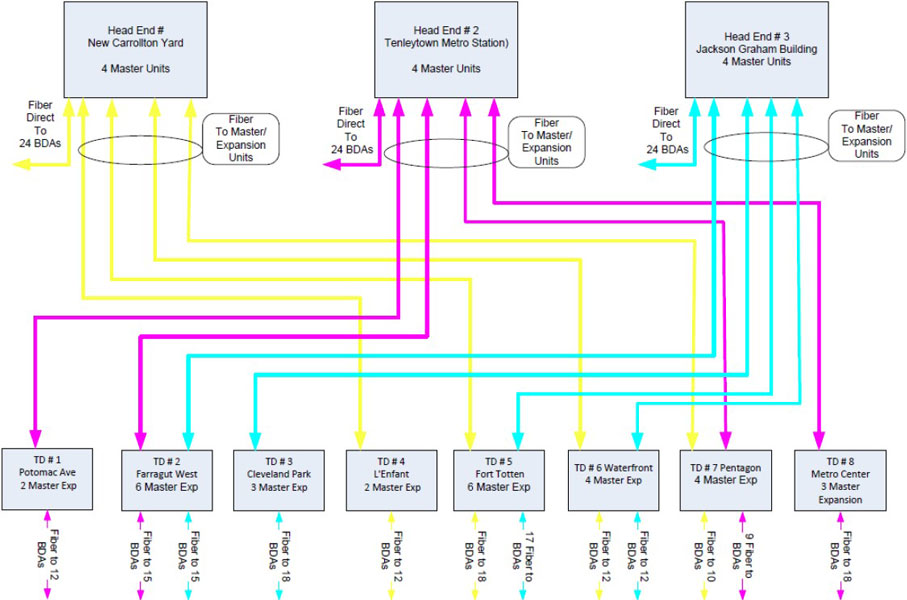 Client: Washington Metropolitan Area Transit Authority (WMATA)
Description:
WMATA is replacing its existing 490 MHz CRCS radio voice system with a new 700 MHz P25 radio system to provide voice and data communications in the above and below ground sections of the WMATA operating area for both WMATA and first emergency responders.
The new system infrastructure consists of two 700 MHz radio system cores, 30+ 700 MHz above ground radio sites, about 100 miles of 700/800 MHz distributed antenna system (DAS) in tunnels, 50+ station 700/800 MHz DAS, three 700 MHz below ground RF head-end sites, fourteen (14) 700/800 MHz below ground RF distribution sites, 130 fiber fed 700 MHz bidirectional amplifiers (BDA), 200+ Public Safety fiber fed BDAs and the required fiber optic and information technology network connectivity for all sites system/sub-system components. Additionally, the system will have a fault detection and network management system.
GL is currently providing key lead engineering roles in the Fiber Optic Design, RF Design and Testing, CAD Drafting and Field Inspections. Services provided include contractor/vendor selection support, equipment and hardware procurement support, surveys, design, CAD drafting, contractor installation oversight, agency installation oversight, testing, commissioning support, documentation support and staff augmentation. GL's participation is an ongoing effort until the new 700 MHz system is fully operational.