MDOT MTA Transit Information Contact Center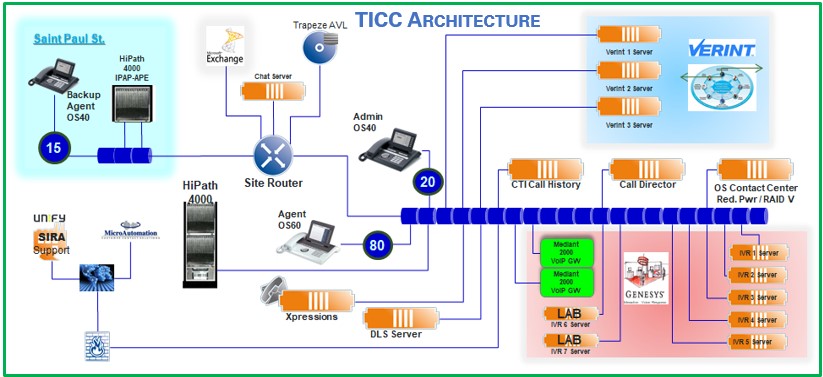 Client: Maryland Transit Administration
Description:
The Maryland Transit Administration operates multiple modes of transportation in the Baltimore area. The Transit Information Contact Center (TICC) directly interfaces with thousands of MDOT MTA customers on a daily basis and is on the front lines of customer support and transit-related information distribution. The TICC equipment includes voice activated bilingual Interactive Voice Response (IVR) servers, Web Application Servers (WAS) and other critical Contact Center Servers. GL has supported TICC operations for many years and has provided on-site staff augmentation, project management, and Standard Operating Procedures (SOPs) development. Project management services have included call center upgrades for the VoIP PBX, the recording applications, and the IVR. Recent projects include: the IVR High Availability (24x7), the IVR Integration with Swiftly for real-time information, and the TICC PBX upgrade and the replacement of the Recording, Quality Monitoring and Workforce Management applications. GL also provided a methodology for generating daily statistical reports for TICC management.
GL's on-site staff augmentation duties include the following:
Operate and configure the IVR system; support and configure database schedule changes.
Manage the recording applications used for call and screen recording.
Administer the Quality Monitoring that allows supervisors to monitor the agent performance.
Assist TICC management by configuring and generating reports on call center statistics.
Administer the workforce management application for management to schedule their staff.
Ensure proper operation of all equipment in the contact center, including the VoIP switch.
Provide support to agents and interface with MDOT MTA IT for the contact center.