Agency Wide Customer Information System (SWCIS) for a Mass Transit System - Case Study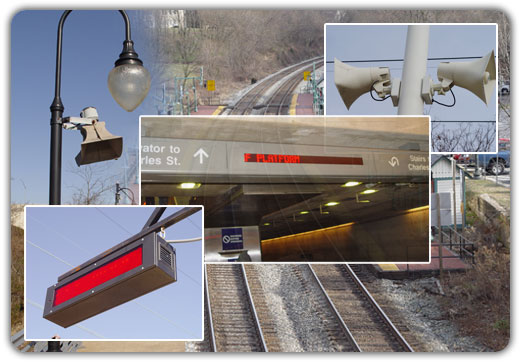 Customer's needs:
A transit administration that operates three modes of rail transportation, Sub-Way, Light Rail and inter-city trains, requires an upgrade of its Agency Wide Customer Information System (CIS). The CIS consists of a Public Address (PA) and a Variable Message Sign (VMS) system. The new system will meet the American With Disabilities Act (ADA) requirements, ensure passengers safety in the public access areas, and will replace the antiquated individual system(s) being used independently by each transport mode. The Agency Wide CIS will deliver information to all of the transit administration's patrons. It will include system components for stations as well as centralized operations and control centers of all the three modes of transportation.
GL's solution:
GL Communications tasks include developing a Request for Proposal to aid in selecting a contractor to implement the project. Our engineers had earlier determined the feasibility of possible solutions and made recommendations. Our solution includes using an integrated commercial-off-the shelf CIS control system that is common among all three railroad modes. It will use a combined VoIP and text entered solution for the messages to be displayed on the VMS and heard on the PA.
Results and benefits:
The use of an integrated system that is the same across all three modes provides reduced cost and ease of maintenance for the customer.